Despite the gloomy weather, students in East Baltimore were excited to go outside on Tuesday (11/29). The rain was not able to keep students and special guests away from unveiling the new football field at City Springs.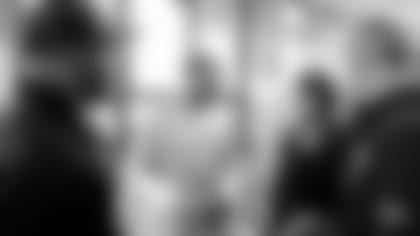 The Baltimore Ravens joined Living Classrooms Foundation, Mayor Stephanie Rawlings-Blake, the city of Baltimore and the NFL/Local Initiatives Support Coalition (LISC) Grassroots Program in a ribbon-cutting ceremony for the opening of the new field.
Former Baltimore Colts legends, Ravens cheerleaders and official mascot Poe were in attendance to celebrate the momentous occasion. Current Ravens players, including wide receiver Lee Evans, defensive tackle Bryan Hall and running back Ricky Williams, also showed their support for the community by attending the ceremony.
The newly renovated City Springs Football Field features a regulation-size football field that will be used for physical education activities during the school day and will provide youth with safe and supervised recreation during the critical after-school hours.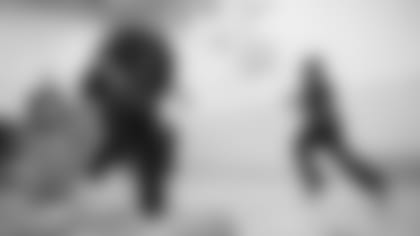 Funding for the City Springs Football Field was initiated in 2009, when the Living Classrooms Foundation received a $100,000 grant from the Baltimore Ravens as part of the National Football League/LISC Grassroots Program. LISC identifies local, nonprofit, neighborhood-based agencies that have an interest in building or refurbishing football fields in schools and parks in underserved neighborhoods.
The Ravens All Community Team Foundation also renovated the football fields at Poly (2006) and Mervo (2008) High Schools and provided funding for the new DeWees Field.
After the press conference, students had the opportunity to participate in a Play 60 *football skills clinic hosted by the Ravens players and cheerleaders. The NFL's *Play 60 campaign is designed to encourage kids to be active for at least 60 minutes a day in order to help reverse the trend of childhood obesity.