Haloti Ngata Visits Sandymount Elementary with Special Ravens Guests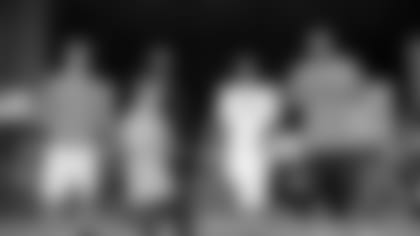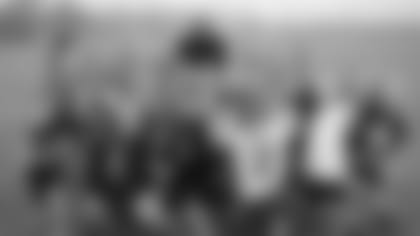 When children from Sandymount Elementary walked into school on Tuesday (9/27), they knew that it was not going to be an ordinary day. Despite the gloomy weather, the hallways of the school were bright and festive with purple decorations and Ravens banners. The walls also displayed posters created by students explaining the importance of nutrition and physical activity in honor of the NFL Play 60 Assembly.
More than 400 students filled the school gym to kick off the Project ACES/Play 60 challenge, the NFL's campaign to encourage youth to get active and play for at least 60 minutes every day.
When the assembly started, the group was told that they would be having a visit from special guests. Little did they know that they were in for a huge surprise from the Baltimore Ravens.
As children caught a glimpse of the Ravens cheerleaders running into the gym, the group began to cheer and clap. They were not expecting to see another special guest, defensive tackle Haloti Ngata, come in.
After greeting the children, Ngata introduced his fellow Ravens teammates wide receiver Tandon Doss, punter Sam Koch and running backs Ray Rice and Ricky Williams to the stunned crowd.
During the assembly, a few students were chosen to show off their touchdown dances and participate in mini relay races against the players.
Children also had the opportunity to ask the players questions on their favorite things and how they stay fit and healthy. Ngata encouraged children to eat plenty of fruits and vegetables daily so that one day, they can grow up to be big and strong like him.
After the assembly, additional Ravens players, including defensive tackles Brandon McKinney and Cory Redding, joined the children outside to participate in a variety of different activities, including capture the football and relay races.