The start of free agency wasn't the quiet time for the Ravens like it has been in past years. * *
The Ravens acquired Pro Bowl safety Eric Weddle, veteran tight end Benjamin Watson and big-play receiver Mike Wallace, immediately upgrading the roster at some key positions of need.
But just because General Manager Ozzie Newsome waded into the initial free-agency spending spree, that doesn't mean Baltimore's roster is anywhere close to finalized.
"I think we have a lot of work to do still going forward," Head Coach John Harbaugh said. "We're not finished."
The Ravens still have the draft and their highest pick of the last 15 years to add a premier talent to team. They could also look for bargains typically found in the later waves of free agency to fill holes that still exist after the draft.
They have gone that route in past years to find players like linebacker Daryl Smith on the cheap.
"In terms of free agency and cap casualties, we'll still be working on those kinds of things, and Ozzie and Eric [DeCosta] and the rest of those guys are working on those things hard," Harbaugh said. "I think our football team needs to continue to improve from now until the first game and right on through, in a lot of different ways."
An area where the Ravens could still use some help is at pass rusher.
Owner Steve Bisciotti pointed to pass rusher as a key need at the season-review press conference, and he reiterated that in an interview Tuesday. Pass rushers go for a premium on the open market, so the draft could be the best place to find that kind of player.
Whatever avenue the Ravens use to bolster the roster, team brass still believes it has moves to make over the next few months to get back to where it wants to be in 2016. 
"We've got to do it scheme wise, we've got to do it in the way we organize our practices and the way we game plan, and our personnel. It's coaching, it's players, it's everything."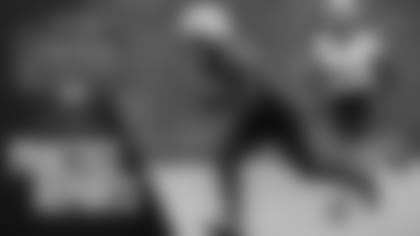 news
Practice Report: Running Backs Active as Receivers; Mark Andrews Gets Heated
Ravens defense brings the heat with blitzes in padded practice. Isaiah Likely carries one drive.