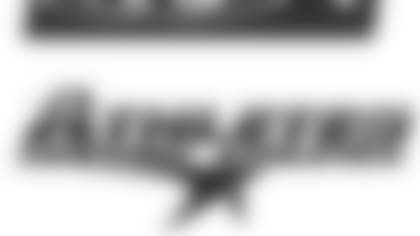 Although the Baltimore Ravens were in route to Denver Wednesday night, fans were already in celebration mode back in Baltimore as they counted down the hours until kickoff. The festivities included the NFL Community Kickoff Build at Hilton Elementary, the Youth Football Festival at Patterson Park and the NFL Back to Football 5K Run, hosted by the Ravens at M&T Bank Stadium.
The Back to Football Run was designed for fans to participate in the celebration and return of the NFL season. Fans experience a once in a lifetime chance  –  to finish the race on the 50-yard line of the very same stadium where their Baltimore Ravens play. But for one group of athletes, it was even a greater experience than that.
Participating in the race that night was Athletes Serving Athletes (ASA), a group of motivated, volunteer athletes who use their abilities to support youth living with disabilities and enable them to participate in mainstream multi-sport competitive events. Through Competitor Group, Inc., the Ravens were able to invite ASA to join in on the memorable celebration and give the athletes the chance to race on the field at M&T Bank Stadium, an experience they will never forget.
"There are many benefits of athleticism. It breaks down social barriers, and by competing in these events it brings together individuals who would never have contact with each other and be able to thrive from one another. You can take an individual with severe disability and stick them in an event at center stage and make them feel like a professional athlete. Their excitement and the excitement of other participants around them is truly unbelievable," said David Slomkowski, founder of Athletes Serving Athletes.
"Our participation in the Back to Football Run was a beautiful fit. In addition to the service we provide these individuals, our bigger vision is to inspire the general public to live a healthier life and to get out there and compete. The excitement of our athletes and the scale of the events we participate in gives us the platform to make an impact in our community."
A portion of the race's registration fees will be donated to the Ravens Foundation, which is committed to improving, encouraging and enabling the healthy development of youth in the Baltimore area, as well as other parts of the state of Maryland. Through its Play 60 Grant program, The Ravens Foundation annually provides funding of up to $5,000 to qualifying nonprofits that create and/or continue programs promoting physical fitness and nutrition education. Athletes Serving Athletes is a three-year recipient of that grant.
David explained that, "The Ravens have been huge supporters of our program. We offer a free-of-charge program to all of our families, and that would not be possible without the Ravens. Not only do they give us the necessary grant support, but they roll out the red carpet for us."