Quick, how do you beat Baltimore's defense?
The answer all season has been to attack its secondary.
Tom Brady and the Patriots attempted to do just that and the banged-up, often-criticized Ravens secondary once again proved it's not a liability and could even be a strength in the playoffs.
In one of its best performances of the season, the Ravens' pass coverage unit intercepted New England's Golden Boy three times and held Brady to just 154 yards on 42 attempts. It even avoided its Achilles' heel – penalties.
"I think we're growing and getting better," cornerback Domonique Foxworth said. "We've been working one week at a time, and I feel like the rest of that stuff is just the preseason. Now, the season is actually starting for us. We went through all that other stuff just to get to this point, and now it's time to let it loose."
Contrary to perception, the Ravens' pass defense was actually top-tier this season. It finished the regular season tied for eighth in the NFL in fewest passing yards surrendered per game, despite a rocky start. But it hadn't notched a standout performance against a passing attack at the level of the Patriots' yet this year.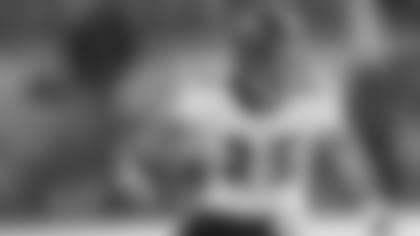 For the third time, the secondary took the field with two starting cornerbacks on Injured Reserve. And even without the NFL's leading receiver in Wes Welker, Brady seemed like a matchup nightmare for the short-handed Ravens.
The Ravens' strategy was to lock down Patriots wide receiver Randy Moss and force New England to settle for underneath routes, which wouldn't be as dangerous without Welker.
They executed it to a tee.
Foxworth and the Ravens safeties virtually erased Moss (five catches, 48 yards) and with it eliminated the Patriots' deep passing threat.
"Randy may be the best to ever do it," Foxworth said. "I'm not going to sit here and tell you I just manned up with him and it was mano-a-mano. I had help at certain times, and the offense gave us a tremendous amount of help."
The Patriots had only one gain of 20 yards or more. They were led by Welker's replacement, Julian Edelman, who worked short routes for six receptions, 44 yards and two touchdowns. In the few occasions where Brady did air it out, he was picked off twice.
"For Domonique to do what he does is a huge job," safety Ed Reed
said. "They knew what we were going to do to Moss, and we executed everywhere else. Edelman is a great receiver, and he still got his, but we knew they weren't going to kill us."
Chris Carr notched the first interception in the first quarter as linebacker Jarret Johnson bore down on Brady in the backfield. Brady seemed to throw the ball away, but Carr stepped in and picked off the pass over the middle.
Reed intercepted Brady on the Patriots' next drive when a long pass intended for Sam Aiken down the right side was tipped by Foxworth. Reed, who was applying coverage over-the-top, scooped the ball off Aiken as he lay on the ground.
Both interceptions led directly to touchdowns.
"I just saw Domonique making a great read and tipping the ball," Reed said. "It's all about finishing in this game, and I just finished on the play, hoping it would stay up a little longer."
Dawan Landry logged his team-leading fifth interception of the season in the third quarter when a deep pass intended for tight end Ben Watson was dislodged on a big hit by Frank Walker. The deflection, once again, went straight to the Ravens.
But Baltimore's secondary knows there is no let-up, not with Peyton Manning and the Colts waiting in the divisional round.
"We'll enjoy it, but we know what's next," Reed said. "I know who's next, and that [No.] 18 is coming. He's got to know I'm watching him, and I know he knows."