Ray Lewis has left the building.
After a remarkable "last ride" to cap a 17-year career with his second Lombardi Trophy, Lewis' time with the Ravens has come to a close.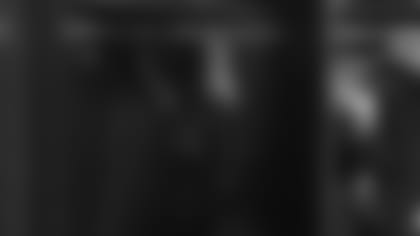 He's already cleared out his locker at the Under Armour Performance Center. The only thing left behind was an old pair of gym pants.
Even the nameplate above had been removed.
Wednesday was locker cleanout day for several players, as Tuesday's parade and celebration was the final team activity. They've already conducted their exit interviews and physicals, and many left town to begin their offseason.
A handful of players came by to pick up their belongings, but nobody else's locker is as empty as Lewis'. And he's the only one whose nameplate is gone.
It's a new era in Baltimore.