Ray Lewis already had a lot of fans during his playing days, but when he received a massive ovation during a recent speaking engagement in Seattle, it hit him that he may be even more popular in retirement.
Now Lewis plans to use that platform to spread his message in what he calls his "next phase."
Long revered in Baltimore for his work on and off the field, Lewis is launching his campaign as a worldwide motivator. His vehicle is his inspirational story. 
Lewis' mission begins today when his memoir, "I Feel Like Going On," written with Daniel Paisner, hits bookshelves.
"God is calling me to lead people," Lewis said. "I'm not a perfect man – nobody's perfect. But I want to let people know that, 'Yeah, you may go through hell, but you've got to stay in the fight.'"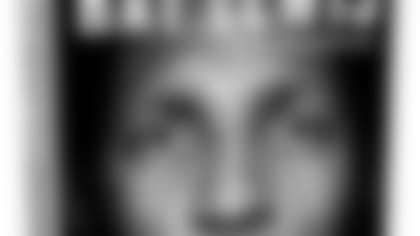 Lewis said he's long had people ask when he was going to write a book. He considered doing it during his 17-year NFL career, but opted to wait until the final chapter was written. And what a final chapter it was, concluding with a Super Bowl XLVII victory.
But Lewis believes fans only know a sliver of who he really is deep down. He's most excited to share his story with people who are closely connected with him, including his Ravens fans.
"People used to feel that connection wearing my jersey," Lewis said. "Now I get to share who I am, not what you think I am. I think this book gives a real opportunity to get to know the man instead of just the athlete."
Throughout his career, Lewis has also always had his detractors, particularly for off-field reasons after being charged with murder in Atlanta in early 2000 (the charge was later dismissed). Lewis didn't write the book for those people, but they are on his mind as it is set to be released.
"In the Bible, it says you shouldn't judge people off what you don't know. Now there's an opportunity to get to know me," Lewis said. "If you're my friend, enemy, whatever, people can really read and be like, 'Wow, ok.' Then you can make your own opinion."
Lewis shares his story of overcoming obstacles, from growing up fatherless and poor with his mother, Sunseria Smith. They were both the victims of domestic abuse from different, often drunk, men. Lewis said the hardest thing to write about was the struggle he and his mother went through.
"Every time I went back there, my mood would dim a little bit," Lewis said.
Lewis writes about becoming a father when he was still in college at Miami, where he had a prolific career before being the Ravens' second draft pick in franchise history.
It talks about his NFL successes and trials, from winning being the Super Bowl XXXV MVP, to losing in the 2011 AFC championship, then making a return from a torn triceps in 2012 to cap his career with another Lombardi Trophy. It gives a unique behind-the-scenes look at the business of football and the career of one of its greatest players.
The book also dives into controversy off the field, sharing Lewis' lessons that he learned from the night of Jan. 31, 2000 in Atlanta. It talks about his renewed faith in God.
"The book explodes with facts that I've only held to myself," Lewis said.
Lewis will launch a book tour on Oct. 20 in New York. He'll be at the Barnes & Noble in the Inner Harbor on Oct. 22 from noon to 2 p.m., then the Barnes & Noble in Bel Air later that day from 6 p.m. to 8 p.m.
From there, Lewis will continue his national book tour, spreading his message of hope.
"The top thing that human beings suffer with – remove money – is everyday motivation. People don't know how to turn on their life every day," he said.
"My story really is about everyday motivation. Yeah, people hate you. Yeah, people curse you. What's your motivation to fight through all of those things?"