Ray Lewis finished his NFL career on top as a Super Bowl champion, but the Ravens' Hall of Fame linebacker didn't come out on top in a reality TV challenge.
Lewis finished in second place in the CBS reality show, "Beyond the Edge." The winner was Colton Underwood, a former "Bachelor" on ABC's reality dating show who later came out as gay.
Colton, who is 17 years younger than Lewis, was also a former NFL linebacker. He played at Illinois State and, after going undrafted, spent time on the practice squads of the Eagles, Chargers and Raiders.
Former Hall of Fame linebacker and NFL coach Mike Singletary, who coached Lewis and the team's other linebackers in Baltimore from 2003-2004, won $105,666 for his charity, Changing Our Perspective. Underwood raised $266,500 for the Colton Underwood Legacy Foundation, which fights cystic fibrosis.
"I don't know how I accepted going on this show," Lewis said. "It's probably one of the most challenging things I've ever done in my life. Why? Because most of it was unpredictable. You just never knew what was coming next. … Horrible. Just a horrible experience.
"But I think the friendships and the bonds that were created, I think it was a spiritual awakening, man."
It was no vacation, however …
Now we know why Lewis doesn't like snakes. He revealed on the show that he grew up with a stutter (after a snake was thrown on him) and motivated himself to conquer it and help others.
Even in retirement, Lewis continues to give back to Baltimore.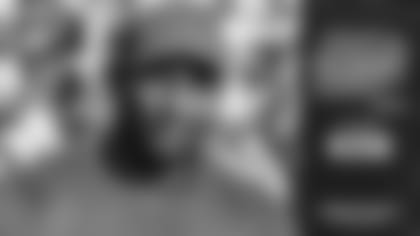 The Lounge #358: Ray Lewis Joins, Plus More Free Agency Reaction
Legend Ray Lewis joins to talk about his new show 'Beyond the Edge' and discuss Lamar Jackson. Plus, Mink and Downing talk about the Ravens latest moves and other big news in free agency.