Gary Kubiak could have really lived it up this summer.
He could have been on his ranch outside of Houston, taking it easy and eating barbeque Texas brisket with his family, all while collecting a check.
Kubiak was under contract with the Houston Texans through 2014, meaning he could have been getting a good chunk of change even though he was fired last December.
Instead, Kubiak spent much of his spring and summer bunking up with his new Ravens assistant coaches at "The Palace," the nickname they gave the Hyatt Place in Owings Mills, just around the corner from the Under Armour Performance Center.
Kubiak considered sitting out a year when he didn't get any other head coaching gigs. But the prospect of getting back to football, and the situation in Baltimore, proved too alluring.
Kubiak's back in his element, tapping into his offensive roots – and he's loving it.
His new offense has impressed in training camp thus far. Now it will get its first test against another team in tonight's preseason opener against the San Francisco 49ers at M&T Bank Stadium.
"I'm back in the classroom from a teaching standpoint, so that's really energized me," Kubiak said. "I have a big challenge on my hands because I'm trying to totally teach a new system. It just wakes you up every day, ready to go."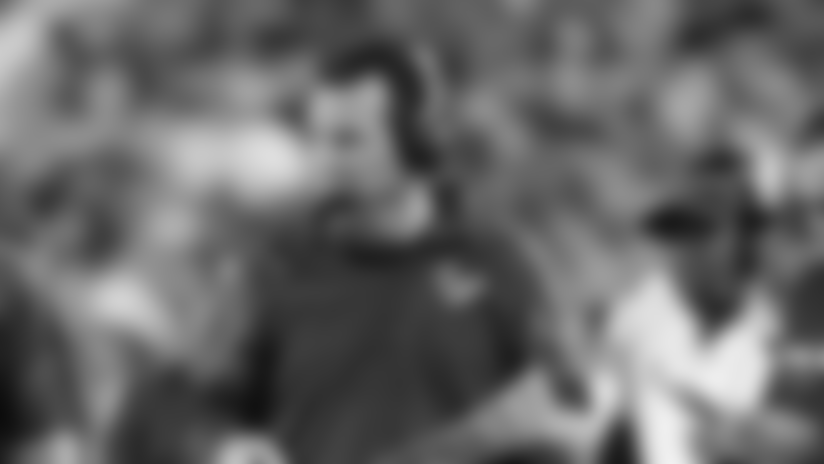 Kubiak's dismissal from the Texans on Dec. 6 came in the midst of a disastrous season.
Kubiak, 52, suffered a transient ischemic attack, or "mini stroke," on Nov. 3 while walking off the field at halftime of the Texans' eventual 27-24 loss, sending him to the hospital for two days and sideline for one week.
After going a combined 22-10 the previous two years and entering 2013 as a perceived Super Bowl contender, the Texans had the worst record in the NFL at 2-11 when Kubiak was fired. They had lost 11 straight games, a streak which started in Baltimore on Sept. 22.
The Houston native had been with the Texans since 2006, making him one of the longest-tenured head coaches in the league. The writing was on the wall during the tumultuous season, but it's still a stunner to get fired after having so much success.
"Hell, I'm not going to lie to ya, it's tough," Kubiak said in his Texas accent.
"It's tough because it happened to 20 guys, not just me. That's a difficult situation. It makes you appreciate your opportunity to be in the league. You sit at home and watch for a few weeks and they say you can't come to work. I love the game, I love to teach, I love to be part of teams, I love to be part of staffs and be part of organizations. I wanted to come to work."
Kubiak buried himself in work once he landed with the Ravens.
He was hired on Jan. 27 and has been back to Texas to see his wife and family just a handful of times since. Harbaugh got Kubiak and his coaches hotel rooms nearby. Kubiak's wife, Rhonda, is only now about to move to their new home in Maryland.
Kubiak wanted to build his playbook as fast as possible to get it in the hands of quarterback Joe Flacco. With former Houston coaches Rick Dennison (quarterbacks coach) and Brian Pariani (tight ends coach) by his side, Kubiak put in "some long nights and a lot of hard work," Kubiak said.
The coaches often eat lunch in the team's cafeteria, sitting around circular tables to chat and take a minute away from the grind. Kubiak's never there.
"I eat," he said, assuring that he's not starving himself. "I just take it to my office, but I do eat."
"He and I have evolved into early-morning people," Dennison added. "I don't know whether it's age or whatever, but we get in there pretty early. I think we both wake up at 5 a.m."
Kubiak knows he has a tough job ahead of him.
Last year, the Ravens ranked 29th in the NFL in average yards per game (307.4). The run game, which Kubiak hangs his hat on, was 30th in average rushing yards per game (83.0) and last in yards per carry (3.1). Baltimore gave up 48 sacks, tied for the fourth-most in the league.
Baltimore's offense must be ready by Sept. 7. There's no time to ease in or warm up.
The way the Ravens start the year will be critical in winning the division, as their first three games are against AFC North foes. Three of the Ravens' first four opponents ranked in the top 10 in total defense last season. The other is Pittsburgh, who is known for defensive slugfests.
"I have a sense of urgency – a big sense of urgency," Kubiak said. "My job on this football team is for us to move the ball. It's a challenge, but hell, I'm looking forward to it."
So how will Kubiak's offense get the Ravens moving?
While the signings of wide receiver Steve Smith Sr., tight end Owen Daniels and center Jeremy Zuttah are huge, lassoing Kubiak out of his Texas home may be Harbaugh's biggest catch.
Kubiak has brought direction to the Ravens offense, which has been lacking in previous years.
With a Pro Bowl running back in Ray Rice and budding quarterback in Flacco, the Ravens were often caught between their ground-and-pound, black-and-blue roots and a bombs-away approach. Baltimore adapted to whatever would work best versus the given defense.
That's not Kubiak's style. He's going to do what he's going to do, and make the defense adapt. Kubiak's singular goal is to do it as perfectly as humanly possible. He has the full belief that if his system is executed well, it will prevail.
"I love the system," Harbaugh said. "I love the way he coaches. I love the way he says things. He's very direct, very black and white. He explains very clearly what he expects."
It starts with Flacco, who has totally bought in.
Coming off his Super Bowl MVP performance and subsequent payday, Flacco was given the keys to the Ravens offense, particularly after the running game struggled so much that it had to be abandoned.
Handcuffed with injuries to tight end Dennis Pitta (12 games) and wide receiver Jacoby Jones (four games), and without wide receiver Anquan Boldin (traded), Flacco didn't have the targets he needed for the spread attack.
Jim Caldwell's system also required Flacco to make a lot of checks and adjustments before the snap. In short, there was a lot of thinking going on for everybody involved in the offense.
Kubiak is the one doing the lion's share of the thinking now. The players do the playing. And that's the way Flacco likes it.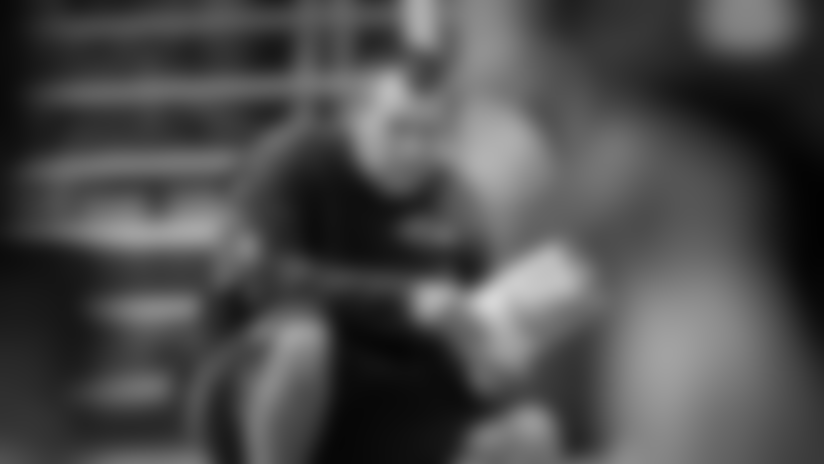 "I'm a guy that likes to run the offense the way that the offense is supposed to be ran," Flacco said. "I want what I'm supposed to do to be black or white – I'm supposed to do this and not supposed to do that. When you tell me that, I expect myself to go out there and do it that way."
Kubiak is definitely a man who knows what he wants. Flacco said he enjoys watching other quarterbacks take reps because he can tell instantly just by watching Kubiak's face whether the quarterback is doing the right thing or not.
Kubiak isn't a big yeller, but he gets his point across. After nearly every play, he communicates with his players. He praises when it's good and quickly tells them what they should have done if it wasn't.
"He's very tough on the quarterbacks," Flacco said. "He expects us to do everything perfect in practice so you give yourself the best shot of doing that in the game."
Perfection is the key word. Kubiak's system isn't overly complicated. It will build upon itself and add more layers, but at its core, it's about doing a few things really, really well. Repetition, and making sure those reps are done right, is what makes an offense grow.
"His offense is very detailed – like down to the inches – almost in terms of where we need to be on certain routes, where we want to be in run blocking," Daniels said. "He knows this offense as well as anyone in the world, and he's able to communicate that."
Daniels knew Kubiak only as a head coach the past eight years.
Being a head coach is entirely different. There are so many different ways that head coaches are pulled, from scheduling practices to communicating with veterans over team issues to weighing in on locker assignments. There are a million things.
Now Daniels sees another side of Kubiak.
"It's a lot of stress being a head coach," Daniels said. "I can tell he's a lot more relaxed.
"I never realized how good of a teacher he was. Being a head coach you oversee a lot of things, you're not as hands on. Now I can see him as a teacher in the meeting rooms, installing the offense, on the practice field really coaching the guys up. He's a fantastic teacher."
Kubiak hasn't wanted much of the spotlight this offseason. He's turned much of it down.
He's enjoying getting back to football. Kubiak was a quarterback for the Denver Broncos from 1983 to 1991, backing up John Elway. He was a quarterbacks coach and offensive coordinator for the Broncos from 1995 to 2005.
Now Kubiak's back to that again. And his players are mighty thankful he's not on some Texas ranch.
"He's going to be a head coach again someday – I guarantee it," Daniels said. "I'm just happy to see him as an OC. We're all lucky to have him as our OC right now."