* *It was a busy week for the Ravens in the Baltimore community, as 16 players in all participated in events all across the city and county. Here's a look at what went on: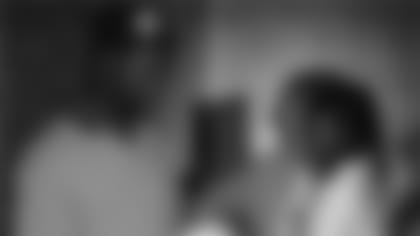 Thumpity, Thump, Thump…was the sound of the inexperienced roller skaters hitting the ground as Ravens linebacker **Bart Scott** hosted his annual holiday party at the Shake & Bake family center for the youth of Belmont Elementary. The children's faces were painted with holiday scenes and purple footballs and plastered with ear-to-ear smiles as they zipped around the rink. They even skated into the Santa's Workshop corner, where each child could pick out gifts for themselves and their families. Scott had stacks upon stacks of remote control cars, board games, Bratz dolls, Nerf toys, karaoke kits and many others to pick from. Scott annually hosts a holiday party for the kids at Belmont, a school he adopted in Baltimore City.
Ravens quarterback*Joe Flacco![](/team/roster/joe-flacco/3e20766f-6520-4ca1-9901-44389aaea8b8/ "Joe Flacco") and tackle Adam Terry* joined assistant head coach/defensive coordinator **Rex Ryan** in hosting the 98 Rock's "A Raven in a Pear Tree" Holiday Party benefiting Special Olympics Maryland. Terry and Ryan are official spokespersons for the nonprofit organization which provides year-round sports training and athletic competition in a variety of Olympic-type sports for children and adults with intellectual disabilities.
Wilcox Speaks to Outstanding Students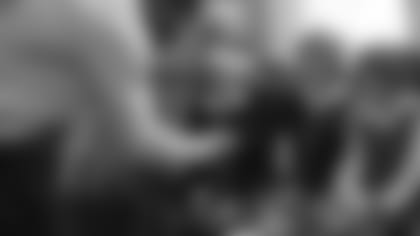 Tight end **Daniel Wilcox** attended an honorary luncheon for Honor Roll students from Heritage High School. Wilcox spoke to the 60 students about the importance of always striving for the best. He congratulated them on their accomplishments and encouraged them to never settle and to keep achieving their dreams.
Cornerbacks **Chris McAlister** and **Derrick Martin** filled up their sleighs with gifts for the youth at local hospital for youth. Martin delivered the gifts with teammates **Steve Hauschka**, wideout **Marcus Maxwell** and tackle **Joe Reitz** at the hospital's annual Holiday Party. The fifth-grade choir from Gerstell Academy sang holiday tunes to the guests, and once Martin had his lyric sheet in hand, he made sure that his voice was heard.
One young patient was so excited by his new Transformers tent that he left the party early to set it up in his room down the hallway. He invited the Ravens to crawl in and check it out, but it was a squeeze for 6-foot-7 Reitz.
Chester and Oglesby are Big Brothers
Chester and Oglesby wrapped up the 48-hour community holiday festivities. The duo attended the Big Brothers Big Sisters Holiday Party at M&T Bank Stadium on Tuesday evening.