Ravens wide receiver Steve Smith Sr. isn't playing in Saturday's preseason game against the Detroit Lions at M&T Bank Stadium, but he's already in midseason form when it comes to trash talk.
ESPN reported that Lions cornerback Darius Slay – one of the top corners in the game who signed a $50 million contract this offseason – will ask Smith for his jersey after the game.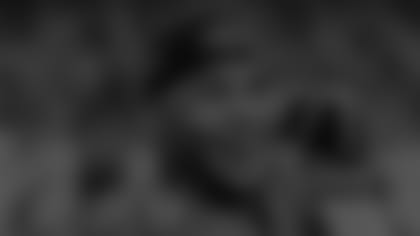 ](https://itunes.apple.com/us/podcast/baltimore-ravens-the-lounge/id1142013759 "Subscribe To The Lounge Podcast")
"Honestly, I think it's cool that he's asking for my jersey," Smith said. "But if we were playing against each other, he wouldn't want it after the game."
Smith told a story about a Tampa Bay Buccaneers defender once asking for his gloves on the first play of the game. The player told Smith that he used to watch him in college and that it was an honor to play against him.
"I'm like, 'Get my gloves!? This dude's trying to psyche me out!'" Smith said.
"And he did, because there was a play when he was looking at the quarterback and I was going to come down there and just bang him, just blow him up, and I stopped because he asked for my gloves and I didn't want to hurt his feelings."
That just doesn't sit well with Smith's style of play. Smith's comment about the jersey isn't about Slay; it's simply insight into how Smith approaches the game.
"When I'm playing against a guy, I don't want him to go, 'Man, he's the nicest guy ever,'" Smith said. "I want him to say, 'Man, he was a dirtbag! He got on my nerves. He slung me around when he shouldn't have. There was no reason for that.'"
Smith said he developed* *that intense mentality from watching the NFL players of his childhood. Growing up in Los Angeles, Smith learned from former 49ers and Raiders greats such as safety Ronnie Lott, cornerback Tim McDonald, fullback Tom Rathman, quarterback Steve Young, cornerback Eric Allen, running back Bo Jackson and more.
"I was born in 1979, so I grew up watching football when football was a very gruesome sport," Smith said. "They don't play that way anymore. I play that way.
"A lot of people say it has to do with my height. I play with a huge chip on my shoulder because, when I grew up watching, this game was violent. … I'm going to hit you, you're going to hit me. So let's just get down to it. Let's quit playing. Let's get rid of the appetizers and go to the main course."
Seems Smith is more than ready for the main course of the NFL regular season.