Watch out, NFL, the Ravens are getting the band back together.
Outside linebacker Terrell Suggs returned Monday. Wide receiver Steve Smith Sr. came back Thursday.
Combine that with the blip-free return of quarterback Joe Flacco and the Ravens are feeling like … well, the Ravens, again.
After a frustrating 5-11 season marred by injuries to the Ravens' star players, the comeback of two core players on either side of the ball this week has ushered in a wave of optimism.
"It feels like everything that we lost last year, we're getting it all back," Suggs said Thursday.
"We're getting our swag back, our chemistry. Everything is starting to feel good. Now we're starting to feel like the Ravens again. All that is key, it's big, and it goes a long way for morale too."
The returns have Suggs feeling so good that he made a bold proclamation about this year's team.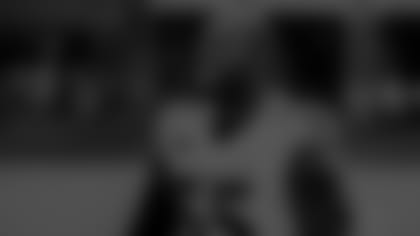 ](https://itunes.apple.com/us/podcast/baltimore-ravens-the-lounge/id1142013759 "Subscribe To The Lounge Podcast")"I would have to say since our Super Bowl year and the year before, I think this is the best we've looked since then," Suggs said.
A year ago, at about this time, the Ravens opened the preseason with a roster talented enough to be Sports Illustrated's pick as Super Bowl winner. Injuries largely derailed that projection, but with those seemingly behind the Ravens now, the talent is still there – and more.
Baltimore didn't have major losses in free agency (guard Kelechi Osemele led the list), and added free agent safety Eric Weddle, wide receiver Mike Wallace and tight end Benjamin Watson. The Ravens have highly-touted rookies joining a strong sophomore class that got a lot of experience last year.
Suggs said the purpose of training camp has been to "get rid of last year's team."
"It was terrible [last year]," Suggs said. "We have to leave it back there and be the Ravens that we know, we're supposed to be and we're accustomed to being. The standard has been set here. That's definitely been the No. 1 thing on this list."
Bringing the Ravens back to that standard will still largely rest on the shoulders of Suggs and Smith. It remains to be seen how high a level Suggs and Smith can play with both coming off Achilles injuries and being in the twilight years of their careers. They are both passionate about proving they can still do the job.
What cannot be disputed is their mere presence elevates the team in more ways than* *can be counted. The high energy, the attitude, the comedic relief they bring is infectious.
"They are definitely at the core of this team," Head Coach John Harbaugh said. "They're the leaders and they're the playmakers. They're the guys that make the difference and they've been doing it for years and years. And they still have what it takes to be those guys again.
"We're not complete without those guys. … I'm bad at chemistry, but if you take one piece out of a formula, it's not the same thing anymore, right? If we add those pieces and those elements into who we are, we're whole."