There are a lot of characters and unique relationships in the Ravens locker room. Perhaps my favorite is the one shared by running back Ray Rice and left tackle Bryant McKinnie.
Nature has made them the odd couple. Rice is the team's shortest player at 5-foot-8. McKinnie is the biggest at 6-foot-8. They seem much more than a foot apart in height, but luckily their maturity is on the same level.
The size jokes are never ending, and thoroughly entertain both.
Rice likens their friendship to "Rob & Big," a hilarious reality TV show featuring skateboarder/actor/producer Rob Dyrdek and his best friend and bodyguard Christopher "Big Black" Boykin. Guess who's who.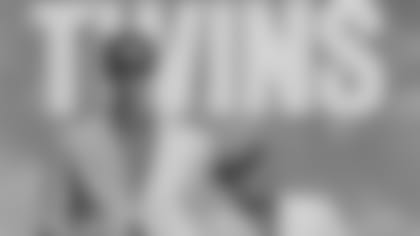 McKinnie says they're more like characters in the movie "Twins." Rice is Danny DeVito and McKinnie is Arnold Schwarzenegger.
Rice has nicknamed McKinnie "Slim Slow." McKinnie nicknamed Rice "Shorty Smalls."
At practice, Rice often sprints directly at McKinnie, then swerves at the last second. It's as if a Volkswagen Beetle is playing chicken with a Hummer. Rice does it just to see the big guy sweat and flail wildly in pursuit.
"I'm like that gnat at the barbeque that you just can't catch," Rice said. "I'm that gnat that keeps getting on his nerves."
One of Rice's favorite jokes is to mock the posture McKinnie has when he's exhausted. "Big Mac" leans back, rests his wrists on his hips and lets his hands dangle. The other day at practice, McKinnie caught Rice and Jacoby Jones doing it behind his back. (McKinnie actually loves it, and made sure he had a picture of him and Rice doing the pose at the Super Bowl.)
"He's that annoying kid brother," McKinnie said with a laugh.
During Monday's practice, Marshal Yanda pointed out to McKinnie that he was wearing two different cleats. "Whatever you do, don't let Ray know," McKinnie said. When the linemen joined the rest of the offense, the jokes immediately started.
Don't worry, McKinnie gets in some shots too.
He pranked Rice on a Yahoo! web series called "Blindsided" a couple years ago. McKinnie and a fake marketing agent convinced Rice to dress up like an infant for commercials that would only air in Japan. Rice admitted he'd do it for half a million dollars. Check out the video.
"He got me good, man," Rice said.
McKinnie makes plenty of size jokes at Rice's expense too. He says Rice is the first child ever to be let into the NFL. McKinnie cuts off Rice's chattering by saying, "enough of the small talk."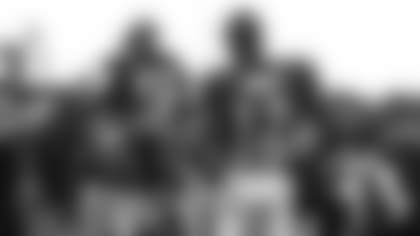 While the two tease each other incessantly, it's all out of love. Both McKinnie and Rice said the other is one of their best friends on the team.
They help each other out. McKinnie gets Rice's shoulder pads from the top of his locker. Rice helps McKinnie stay on schedule and on weight. Rice suspects that the coaches put McKinnie's locker near his so that he might pick up Rice's eating habits.
"Hey, he's been working hard. He's Big Mac, not Fat Mac," Rice said, sticking up for him.
At the end of the day, there's really a lot of bro love.
"Mac is one of the funniest people in the world," Rice said. "He's just one of those guys that when you get close to him, you're in. You know what you're getting. We understand each other.
"He's a great football player, but an even better person off the field. This is my man. I'm telling you, there's not a day that I come in and don't first look for Mac."