It's not every day that I see fan behavior that I've never before witnessed.
I was walking out of M&T Bank Stadium following Lardarius Webb's charity softball game, watching recently retired safety Ed Reed sign every piece of memorabilia put in front of him.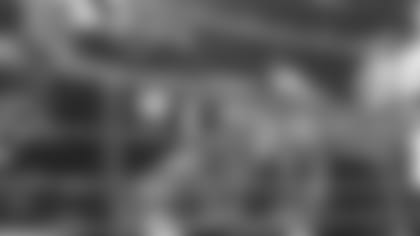 Then I saw 50-year-old super fan Vanessa Payne put her leg out to be signed.
Payne already has Ray Lewis' autograph tattooed on her lower left leg, right below a Ravens logo that definitely required many hours and hundreds of dollars.
Reed signed just above that, giving her autographs of perhaps the two greatest Ravens of all-time right there on her skin, later* *inked in for all-time.
"I'm going to get that tattooed tomorrow," she said.
Payne got Lewis' autograph, and thus tattoo, in November 2014. She has plans to get Jonathan Ogden and Webb to also sign her leg.
"Only the life-timers," she said. "Ogden and then Lardarius are signing it next. They're going to tattoo it right on the radio show."
Not sure what radio show she was referring to. I'm also not sure how Webb got into the life-timers category when his career is still going on. Not to mention, Reed did play for two other NFL teams.