I asked Head Coach John Harbaugh – a college basketball fan like many of us – to share his picks with me, and he obliged. 
Harbaugh's alma mater, Miami (Ohio), isn't in the tournament, but he does have some rooting interests. I was interested to see how much of a homer he would be.
Harbaugh's brother-in-law, Tom Crean, is the head coach of the 10th-seeded Indiana Hoosiers. Harbs took the Hoosiers to pull off a first-round upset over the 7th-seeded Wichita State Shockers, but didn't push them past 2nd-seeded Kansas in the second round.
Harbaugh also had a decision to make on how far he would take the 4th-seeded Terps. While Harbaugh doesn't really have any direct ties to the Terps, I'm sure he kinda roots for them because they're the local team. When Indiana and Maryland played each other earlier this year, Harbaugh wore neutral colors (made easier because they're both red).
Harbs took the Terps to the Sweet 16, beating 13th-seeded Valparaiso and 12th-seeded Buffalo, until they ran into the buzz saw that is top-seeded Kentucky. Couldn't pull the trigger on a monumental upset (I don't blame him … and I'm a Terp).
So who is Harbs' champ? Kentucky is the most obvious pick considering they supposedly have a 49 percent chance of winning it all. But that's just too expected, too easy.
So Harbs went bold. He's going with Villanova.
I would hypothesize that the pick somewhat has ties with Harbaugh's Philadelphia coaching roots, but then again, he did have his brother-in-law bowing out in the second round.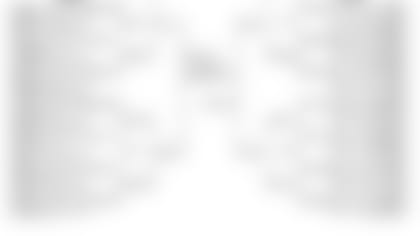 ](http://prod.static.ravens.clubs.nfl.com//assets/images/imported/BAL/news-articles/2015/03-March/03/19CawHarbsBracket.pdf)