Ravens guard/center John Urschel does so much brainiac stuff these days that it's easy to miss.
But when I saw a TMZ headline proclaiming "Baltimore Ravens Stud: Uncle Sam Wants Me To Help NSA Spies!" I had to click. And, of course, it was clickbait.
"It was the strangest headline," Urschel said.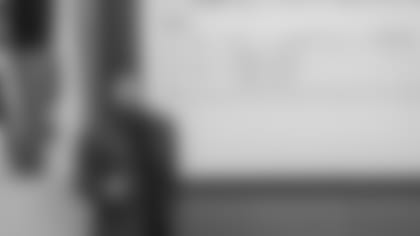 OK, so Urschel didn't deal with any spies. Or did he and just not know it? Or did he but he couldn't tell me because then he'd have to kill me?
One piece of confirmed intel is he did give a presentation at the National Security Agency, which is still pretty awesome.
Urschel spoke about his latest published paper, which came out in the Journal of Computational Mathematics in March, entitled, "A Cascadic Multigrid Algorithm for Computing the Fiedler Vector of Graph Laplacians."
Soooo, what does that mean?
"Those techniques are used in dimension reduction in data, so taking data that's really complicated and simplifying it," Urschel said. "What I did in that paper is an efficient way to do that thing."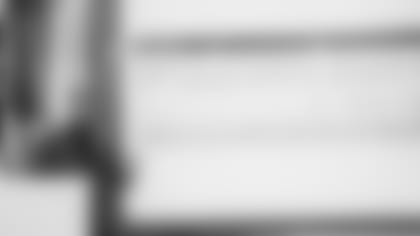 Urschel said he got great feedback and questions from the NSA's mathematicians. After his presentation, they let him sit in on an unclassified in-house talk. He was the only speaker not employed by the NSA at the conference.
"It was really cool," Urschel said. "I was very honored to both present and be a spectator. ... The NSA is like, 'Hey, we want you to come talk to our mathematicians.' Of course I'm going there."
Urschel is going to have a ton of post-football career options. Apparently, the NSA is famous for hiring mathematicians. Don't worry though, that's still a ways off for the 23-year-old Penn State graduate.
"That's certainly a very, very good option that I could pursue," said Urschel, who has also expressed interest in maybe being a professor, researcher or sports data analyst. Come to think of it, he's already checked off all three.
On Monday, he went to nearby Glenridge Elementary in Landover Hills, Md., to talk about the importance of STEM education. If you haven't gotten it by now, he loves math.