It wasn't long ago that Matt Birk was a 310-pound NFL center sporting a cut on the bridge of his nose and varicose veins.
Now just about eight months into his retirement, Birk is trying to become a model.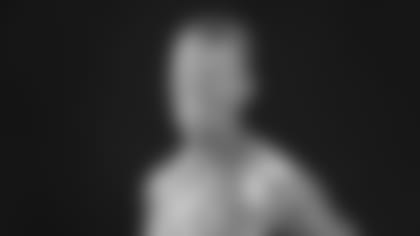 He's lost an incredible 75 pounds and 10 inches from his waist. Frankly, he looks like he's ready for an episode of "Baywatch."
Birk is in the running to be the next Vi Model, which would feature him on the cover of The Challenge Magazine 2014 and turn him into the poster boy for Body By ViSalus, a company that has the ultimate mission of ending obesity.
"I don't really think of myself as a model. Maybe a glove model," Birk joked.
"I never thought I would pose for a picture with my shirt off. But I wanted to show people that it can be done and that we're all in this together."
Birk was relegated to the life of a lineman at a young age. He was obese as a kid and playing football in the trenches was a good excuse for him to stay big.
But when Birk got to the NFL, he became a freak about nutrition and training.
"That was the only way I was going to be able to survive in the NFL," he said. "That was really the only edge I had on my competition was to know more and learn more and do more."
After 15 years in the league, Birk knew it was time for a change to his diet and lifestyle. He wasn't going through grueling practices anymore and it wasn't healthy for him to stay that large.
"I wasn't going to go to Chipotle and get two burrito bowls at 9:30 at night anymore," Birk joked.
Birk discovered ViSalus and liked the company's community approach to weight loss. For example, if somebody in the program loses 10 pounds, they'll donate 30 nutrition shakes to obese or at need kids.
"I really like to help people," said Birk, who was named the 2012 Walter Payton NFL Man of the Year. "I really do think that we have a serious problem in this country and our culture when it comes to our diet. We have a totally wrong approach about how to lose weight."
Birk started the program in March and is down to 235 pounds. Now he wants to become the Vi Model so he can better spread his message about the importance of better nutrition and ways of losing weight to others.
"All I knew was being big. Now I'm not so big and I'm loving it," said Birk, who is not a paid endorser. "I think I've really developed a lifestyle that I can sustain now. I feel great physically, and I've got tons of energy. It really has changed my life that I used to know."
No, Birk is not coming back to play center for the Ravens. If he were coming out of retirement, he might be better suited for wide receiver at this point. Well, maybe not.
"I've lost all that weight, but I'm still slow as molasses," Birk said with a laugh. "For some reason, my speed didn't go up."