It seems everybody's copying Torrey Smith's style these days.
Even legendary rapper Snoop Dogg (now Snoop Lion … which by the way, really?!?!).
Snoop-a-loop was in Baltimore Thursday night for a show at Rams Head Live. But before getting on stage, he had his people get in touch with Torrey.
"Snoop wants to know where he can get his dreads styled," Snoop's assistant, a friend of Torrey's, said.
Seriously, how cool is that?
Torrey recommended his place, Dreadz N Headz, in Woodlawn, Md., and the girl who does Torrey's hair went to go meet Snoop. Snoop gave Torrey a call to chat and say thanks. I, of course, wanted to know what they talked about.
"He called and was talking about how he's a Steelers fan but loves the Ravens and has a lot of respect for us," Torrey said. "He asked about my brother. It's pretty cool because he's actually my grandmother's favorite rapper. She thinks he's the coolest dude walking."
And what does Torrey think of Snoop?
"It's Snoop, man! He's cool," Torrey said. "He was real down to Earth. He still had the same cool vibe. It was kind of funny because I'd only seen it from the outside."
Smith's favorite rappers are Lil Wayne and Drake, but he said he was still honored by the call and said the two will meet up next time Snoop's in town.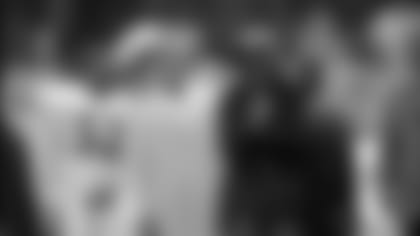 Snoop and his entourage (including a personal umbrella holder) came to Ravens training camp in 2009, which I'm still ticked that I missed. But maybe Torrey can lure him out again.
"If it had been a Friday I probably would have been able to go to the concert," Torrey said. "But we've got a big game so I can't be staying out going to sleep past 10:30."
Torrey's dreads have also started a run to Dreadz N Headz. After getting Torrey's recommendation, Lardarius Webb, Pernell McPhee, Terrence Cody and Damien Berry all go there.
"All of them want to follow me," Torrey said with a smile. "I have the coolest dreads on the team. They want to get theirs like mine, so they ask where I get mine done."
Just had a quick convo with @snoopdogg aka Snoop Lion my gmas favorite rapper haha cool dude man gotta catch the next show in Baltimore — Torrey Smith (@TorreySmithWR) October 5, 2012