DE Calais Campbell
DT Aaron Crawford
DT Justin Ellis
DT Justin Madubuike
DT Jovan Swann
DT Broderick Washington
DT Brandon Williams
DE Derek Wolfe
The Ravens' "Monstars" of Campbell, Williams and Wolfe return for another year together. It's a veteran group looking to stay healthier this season. Campbell dealt with a calf injury, then COVID-19, during his first season in Baltimore, hampering his production. Campbell missed four games and Williams missed three. Wolfe buoyed the unit while they were out and was rewarded with a three-year contract extension. Though they are all in their early 30s, the Ravens have one of the best starting three defensive lines in the NFL.
The starters are known, so the backup spots are up for grabs. Broderick Washington was a fifth-round pick last year who played in eight games (two tackles). He'll have to earn his spot going against Aaron Crawford and Jovan Swann, who are looking to become the next undrafted defensive line gem to emerge in Baltimore.
There's buzz growing about second-year defensive tackle Justin Madubuike being a breakout player on Baltimore's defense. An injury slowed the start of the third-round pick's rookie season, but he turned it on in the second half, showing how disruptive he can be with 19 tackles and one sack. Madubuike has the explosion to get after the quarterback and blow up runs. The veterans have taken him under their wing and have high expectations.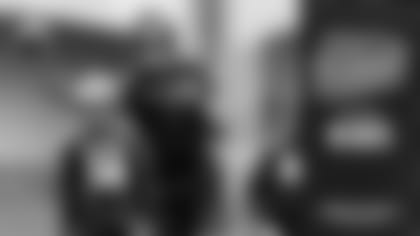 305: Lamar Jackson Joins The Lounge
Lamar Jackson talks about his contract situation, ongoing criticism, outlook for the passing attack, Super Bowl expectations and more as training camp kicks off.