It's not just Mike Wallace's three touchdowns in three games that have made him fit in as a Raven.
The former Pittsburgh Steeler (2009-2012) is feeling comfortable in purple and black because his teammates fit his personality, embrace him and have his back.
But Wallace does admit that it felt a little weird at first, and that may have been because he had some beef to squash with a player sitting a couple lockers down from him. [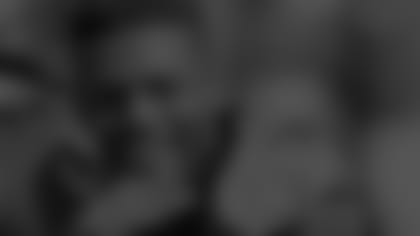 ](https://itunes.apple.com/us/podcast/baltimore-ravens-the-lounge/id1142013759 "Subscribe To The Lounge Podcast")
Safety Lardarius Webb and Wallace got into a war of the words in 2011 before a Ravens-Steelers tilt, which Wallace told the story of when on "The Lounge" podcast this week.
To flashback, here's what Webb said in 2011 when asked by a reporter about the Steelers' receivers.
"Every time somebody asks me [a question], they're always talking about Mike Wallace," Webb said. "But they have a guy, No. 84 in Antonio Brown, who is better than 17 [Wallace] in all aspects of the game."
Wallace responded in the media:
"That guy doesn't really matter to me," he said. "Who is that guy? I mean, I heard of him, but at the end of the day, he can't check me, so it is what it is. It's got to be somebody who really matters to motivate me; he really don't."
Wallace didn't remember the quotes word-for-word, but he still remembers the message.
"That one kind of got me hot," Wallace said on "The Lounge" podcast. "I'm like, 'I'm out here killing Webb. Every time I play against you, you always back up. You're giving me 15 yards!' I always used to tell my coaches, '[No.] 21 is scared of me. Just throw me the ball, give me the ball!'"
Wallace actually did know who Webb was because his dislike for him began two years earlier.
Wallace said that Steelers Head Coach Mike Tomlin told him as soon as he arrived in Pittsburgh that he should pick a Raven to, basically, hate.
"I was like, 'OK, well this guy 21, Webb, he came in with me. We're in the same draft class. I know they're going to put him on me, so this is my guy who I hate now,'" Wallace said. "So I already didn't like him."
Things changed quickly when Wallace signed with the Ravens, however. The two squashed their beef immediately.