Baltimore Ravens RISE Recaps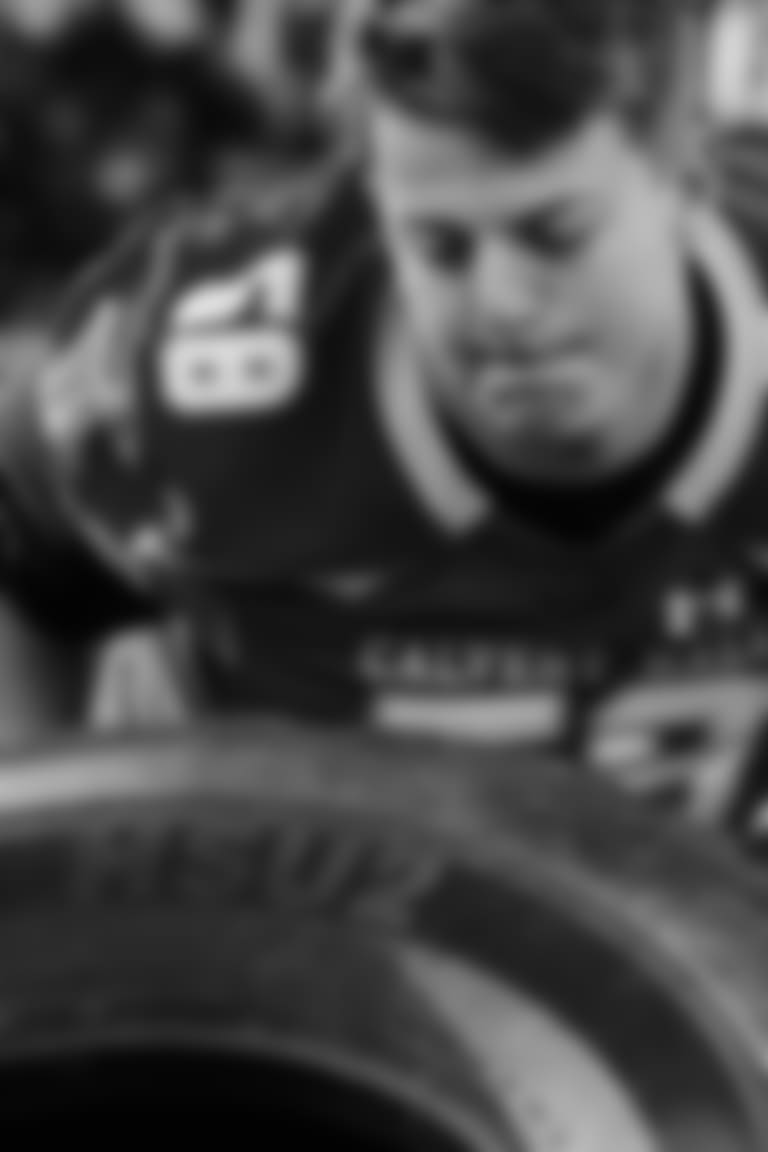 NFL Flag Championships at Pro Bowl – January 2019
Each year, the top flag football teams from across the country travel to the NFL FLAG Championships at the Pro Bowl in Orlando, Fla. to battle for the coveted title of "National Champion." Donning the purple and black and representing the Ravens this year was a 13-14 boys team from Frederick, Md.
In the week leading up to the tournament, the junior Ravens squad visited the team's Under Armour Performance Center to see where their NFL idols prepare for competition. After the tour, the flag squad sharpened their skills in the indoor practice field before receiving brand new Ravens swag for their trip to the sunshine state.
During game day on Friday, January 25 at Disney's Wide World of Sports complex, the players were paid a visit by Ravens LB C.J. Mosley. The perennial Pro Bowler spent time with the squad taking pictures and sharing wise words. The teams did not just fly to Florida to play football though, they received the full Pro Bowl treatment while they were there – participating in media events, staying at a Walt Disney World resort, attending the Pro Bowl game and more!
Ravens RISE "Team Mom of the Year" – January 2019
Team Moms are the lifeblood of youth football squads. They compile team rosters, handle email communications with parents, oversee concession stand sales, coordinate special events, manage uniform distributions, provide player snacks, and so much more!
While they are often the unsung heroes of youth football squads, this is your chance to put your Team Mom in the spotlight by nominating her as a Ravens RISE "Team Mom of Year!"
Five Team Moms will be chosen by the Baltimore Ravens for this honor, and each will receive:
Personalized Ravens Game Ball & Ravens Prize Pack – including a $50 gift card to Safeway
Lunch and Tour at the Ravens Under Armour Performance Center
$100 Gift Card to a Local Spa
To be eligible for this award, have your head coach or assistant coach complete the below application by Friday, January 10. Only Team Moms of squads registered as Ravens "Teams on the RISE" will be able to win.
Ravens High School Coach of the Year – December 2017
After finishing the season with a 13-1 record, Butch Schaffer led the Gladiators to the most single-season victories in program history and the school's first-ever trip to the Maryland Public Secondary Schools Athletic Association (MPSSAA) Class 2A state championship game.
Glenelg advanced to the MPSSAA semifinals for the third time in four seasons and defeated the New Town Titans 35-0 in the "Final Four." The Gladiator defense notched its eighth shutout of the season, securing the school's first trip to the state title game in its 60-year history.
"The senior leadership we had on this team was absolutely tremendous this year," Schaffer stated. "From the start, the kids bonded extremely well together, worked for each other and that all came together to get us to the championship game."
In his 13th year at the helm of the Gladiators, Schaffer led his undefeated squad into the championship contest against the Oakdale Bears. Racing to an early 7-0 first quarter lead, senior RB Wande Owens provided a 10-yard rushing touchdown to open the scoring for Glenelg. The Gladiators carried a 7-6 advantage into the second quarter, but Oakdale took a 13-7 lead before halftime. The Bears would not relinquish their advantage, ultimately defeating the Howard County school, 35-7.
"The team we had this year was a really special group of kids," Schaffer proclaimed. "I am unbelievably proud of the hard work, dedication and commitment they put in on the field, in the classroom and in the community."
The 2018 campaign also marked Schaffer's last as Glenelg's head coach. The long-tenured coach will continue to teach at the school but plans to devote additional time to his family and high school-aged children in the absence of his football duties.
"I've been extremely fortunate to work at a place that values athletics and has fantastic kids, parents and community support," Schaffer said. "I couldn't be more thankful for the opportunity to have led the Glenelg football program the last 13 years, and to work with not only great football players, but even better people throughout my tenure."
As the 2018 Ravens High School Coach of the Year, Schaffer received an additional $2,000 donation toward Glenelg's football program, and a trip to attend the Pro Bowl in Orlando, Fla. as the Baltimore Ravens nominee for the Don Shula NFL High School Coach of the Year award.
Ravens High School Coach of the Week – Fall 2018
Each week during the high school football regular season, the Ravens honored a coach who made a significant impact on his student-athletes. For their selection, each winner received a $2,000 donation to their school's athletic department and an award from Ravens head coach John Harbaugh.
All 10 winners were invited to attend the Buccaneers vs. Ravens game at M&T Bank Stadium on December 16th for an opportunity to be named the Ravens High School Coach of the Year.
2018 Ravens High School Coaches of the Week:
Week 1 - Jamie Willis (Long Reach High School)
Week 2 - Donald Davis (Calvert Hall College)
Week 3 – Derrick Krumholtz (Kenwood High School )
Week 4 – Will Bell (Severna Park High School)
Week 5 – Mike Kraus (South Carroll High School)
Week 6 – Corey Johnson (Edmondson-Westside High School)
Week 7 – Larry Luthe (Liberty High School)
Week 8 – Rob Harris (Broadneck High School)
Week 9 – Matt Banta (Dundalk High School)
Week 10 – Butch Schaffer (Glenelg High School )
Maryland State Champions Honored at M&T Bank Stadium – December 2018
A few weeks after winning football championships for their schools, the victorious high school football squads throughout Maryland assembled at M&T Bank Stadium on December 16 to be honored during the Buccaneers vs. Ravens game for their accomplishments on the gridiron during the 2018 season.
Each team was provided tickets to attend the contest and were able to run out on the field at Halftime to be recognized on the RavensVision boards in front of 70,000 fans.
Congratulations to the following championship teams:
Maryland Public Secondary Schools Athletic Association Champions:
Class 1A – Fort Hill High School Sentinels
Class 2A – Franklin High School Indians
Class 3A – Oakdale High School Bears
Class 4A – Quince Orchard High School Cougars
Maryland Interscholastic Athletic Association Champions:
A Conference – Saint Frances Academy Panthers
B Conference – Saint Mary's High School Saints
C Conference – Annapolis Area Christian School Eagles
Washington Catholic Athletic Conference Champions:
Capital Division – Gonzaga College Eagles
Metro Division – Saint Mary's Ryken High School Knights
Youth Games at the Under Armour Performance Center – October 2018
After the Ravens morning practice on Sat., Oct. 6, the squad boarded a plane to Cleveland to take on the Browns. But the team's headquarters still boomed with football over the weekend hosting two area youth football showdowns.
Originally scheduled for local recreational facilities, four lucky Ravens "Teams on the RISE" were randomly selected to move games to the Ravens indoor facility at the "Castle!" 
Kicking off the contests, the Columbia Ravens and Randallstown Panthers 11U teams took the field before the Woodlawn Falcons and Baltimore Crimson Tide 8U squared off in the nightcap. 
Prior to game time, the teams toured the Ravens newly renovated Under Armour Performance Center and saw where their favorite players practice, study and train week-to-week. And while the Ravens players were traveling to an away game, they made sure to record video messages of good luck for the youth squads!
Ravens Halftime Combine – Fall 2018
As part of their commitment to high school football in Maryland, the Baltimore Ravens have partnered with T. Rowe Price and Under Armour to recognize outstanding local high school student-athletes with the brand-new Ravens Halftime Combine, presented by T. Rowe Price!
At halftime of all regular season Ravens home games, two area schools competed on the M&T Bank Stadium field against each other and the clock in a relay race competition of football drills! Each school was represented by five student-athletes in a tire flipping, agility running, back pedaling and touchdown throwing and catching combine.
Sixteen area schools selected an Offensive Lineman or Defensive Lineman to begin the competition with a tire flip from the goal line to the 10-yard line. A Running Back was next up to weave through a series of agility poles, and sprint to the 40-yard line. After the Running Back tagged in the next teammate (either a Linebacker or Defensive Back), this player back pedaled from the sideline to meet the Quarterback in the middle of the field. Once the Quarterback was given the ball, a Wide Receiver took off from the 30-yard line into the end zone to catch a touchdown pass from the signal caller.
While both teams in the combine received tickets to the game and commemorative t-shirts, the school with the fastest Halftime Combine time each week also was awarded a $500 gift card from Under Armour for their school's athletic department. The fastest time for the entire season won brand new Under Armour jerseys for their varsity team.
With a time of 30.65 seconds, River Hill High School was crowned the 2018 Ravens Halftime Combine Champion and will receive new jerseys for the 2019 season!
2018 Halftime Combine times:
30.65 – River Hill High School (10/21/18 – Ravens vs Saints)
33.62 – Boys Latin High School (11/18/18 – Ravens vs Bengals)
34.78 – Mount Carmel High School (11/18/18 – Ravens vs Bengals)
35.26 – Howard High School (1/6/19 – Ravens vs Chargers)
35.88 – Westminster High School (9/9/18 – Ravens vs Bills)
36.85 – Linganore High School (12/16/18 – Ravens vs Buccaneers)
38.03 – Lansdowne High School (9/23/18 - Ravens vs Broncos)
38.12 – Patterson High School (11/25/18 – Ravens vs Raiders)
38.45 – Long Reach High School (12/30/18 – Ravens vs Browns)
38.50 – Dunbar High School (11/4/18 – Ravens vs Steelers)
38.60 – Marriott's Ridge High School (10/21/18 – Ravens vs Saints)
39.03 – Carver Vo-Tech High School (11/4/18 – Ravens vs Steelers)
39.25 – Northwest High School (11/25/18 – Ravens vs Raiders)
40.00 – Winters Mill High School (9/9/18 – Ravens vs Bills)
40.00 – Broadneck High School (12/16/18 – Ravens vs Buccaneers)
40.00 – North County High School (1/6/19 – Ravens vs Chargers)
40.75 – Owings Mills High School (9/23/18 – Ravens vs Broncos)
41.11 – Concordia Prep High School (12/30/18 – Ravens vs Browns)
Ravens RISE High School Football Showdown – Fall 2018
For a fourth year running, the Ravens teamed up with The Baltimore Sun in 2018 to present the "Ravens RISE High School Football Showdown!" During each week of the high school football regular season, area high schools and communities showed their school pride by voting for their high school football match-up to be featured by the Ravens and The Baltimore Sun as that week's Showdown.
Of the three featured matchups each week, the game with the most votes was awarded with a visit from Ravens Cheerleaders and mascot, Poe, autographed giveaways for fans in the stands and more! Each school in the winning game received $1,500 donations to their athletic department and the student-athletes in the game were given commemorative t-shirts following the game. Additionally, a "Ravens RISE High School Football Showdown" football was donated to each school for their trophy case to remember the event.
Year in and year out the Showdown campaign has brought major excitement to area schools and communities! Through 10 weeks of voting and games, Ravens Cheerleaders and mascot, Poe, traveled to many different areas of the state, all with very exciting high school football atmospheres. And for the second consecutive year voting totals tallied nearly 1,000,000 for the season and games were featured in Baltimore City, Baltimore County, Anne Arundel County, Howard County, Cecil County, and many others!
Youth Football Day at Training Camp – August 2018
54 Ravens "Teams on the RISE" were invited to the Under Armour Performance Center on August 13th, 2018 to watch Ravens Training Camp and see the pros get ready for the 2018 campaign. Not only were the coaches and players able to watch their football heroes up close and personal, children were given access to get autographs from Ravens players after practice!
Ravens 7 - on - 7 Tournament - June 2018
For the eighth consecutive year, the Ravens 7-on-7 Football Tournament, presented by Under Armour, kicked off in early June and served as a summer primer for 72 high school aged teams from around the area as they prepare for the upcoming fall season.
With regional tournaments established on the Eastern Shore, in Baltimore and in Western Maryland, teams did not have to travel too far to find great competition and a fun atmosphere to play in!
At the opening tournament of the year, eight teams descended upon Snow Hill High School on June 2 where they were greeted by former Ravens RB Jamal Lewis and LB Adalius Thomas. These eight teams got to spend some time learning valuable lessons from two key pieces of the Ravens first Super Bowl team!
The second leg of the tournament took place in Frederick County when 32 more teams competed at Tuscarora High School. After all the teams received their Under Armour gear to play in, another Raven made an appearance to hang out with the high schoolers – LB Patrick "Peanut" Onwuasor. Taking photos with each team, Peanut also got to share some words of wisdom with the participants as they prep for the 2018 campaign. While Elkton and Oakdale each won their respective brackets of the 7-on-7 tournament, more than 100 linemen took part in the inaugural Ravens Big Man Team Camp receiving expert instruction from Ravens defensive line coach Joe Cullen, former Ravens starting offensive lineman and Super Bowl Champion Edwin Mulitalo and current Ravens players DL Carl Davis, DL Willie Henry and LB Tim Williams.
On July 7, the third and final stop for the Ravens 7-on-7 came to St. Paul's School in Baltimore County. Eight fields were trimmed and lined for 32 teams to compete for the last two titles of the year. Divided into two brackets of 16, Northwest and Broadneck each finished the day a perfect 4-0 to claim championship medals. Surprising all participants during the day, former Ravens LB Zachary Orr visited the school to meet individually with each team in the tournament to impart both football knowledge and life lessons on the participants.
Play Like A Raven Football Clinics – May/June 2018
On four spring days, over 1,000 children gathered at locations throughout the Baltimore area for the Play Like A Football Clinics, presented by Under Armour! 
Past World Champions headlined the first stop at McDaniel College on Tuesday, May 29 when Super Bowl 35 Champs, LB Brad Jackson and RB Jamal Lewis, teamed up with Super Bowl 47 MVP, QB Joe Flacco, and Ravens S Tony Jefferson to coach participants at the former Ravens Training Camp headquarters in Westminster, Md. Participants ranging from ages 5-15 were trained on all the football basics before flag football scrimmages and one-on-one position battles.
The following week on June 5 the Ravens painted a purple trail up I-95 to Bel Air High School (Bel Air, Md.) for the second clinic on the tour. Current Ravens defensive standouts ILB CJ Mosley and OLB Matthew Judon joined former Ravens RB Justin Forsett and Super Bowl 47 hero WR/RS Jacoby Jones for the event. Even in some light rain participants were electric in their training, especially when Jacoby broke out his famed dance moves!
Traveling west the next day, the caravan arrived in Howard County at Western Regional Park (Woodbine, Md.) where Jones and Forsett were back to lead the charge for the Ravens legends. Forsett received more running back support with current Ravens RB Buck Allen and the Irish dancing and team leading rusher, RB Alex Collins. Campers also were greeted by brand new Ravens, rookie RB Mark Thompson and DE Zach Sieler. The players, current and former, showed the kids a few tricks of the trade during the event and afterwards took photos and signed autographs for fans!
The finale was just up the road from M&T Bank Stadium at Archbishop Curley High School (Baltimore, Md.) and more Super Bowl Champions were on the scene. DB Duane Starks and FB Vonta Leach were joined by Ravens defensive line duo, Carl Davis and Brandon Williams. As the clinic tour wrapped up on a beautiful June evening participants got up close and personal and learned what it takes to "Play Like a Raven."
Off the field family and friends were living it up as they got to meet Ravens Cheerleaders and mascot Poe, jump around on Ravens inflatables, participate in photo sessions with the players, grab collectible Ravens giveaways and win raffles for autographed memorabilia from Ravens tickets.
At all four clinics, participants were taught by USA Football Trained coaches and local high school coaches in addition to the Ravens players past and present. All participants left each clinic with a t-shirt provided by Under Armour and instruction on how to raise their game for the upcoming season, and everyone left excited for the upcoming Ravens season that is only a few months away!