2022 Ravens Stadium Practice | Baltimore Ravens – baltimoreravens.com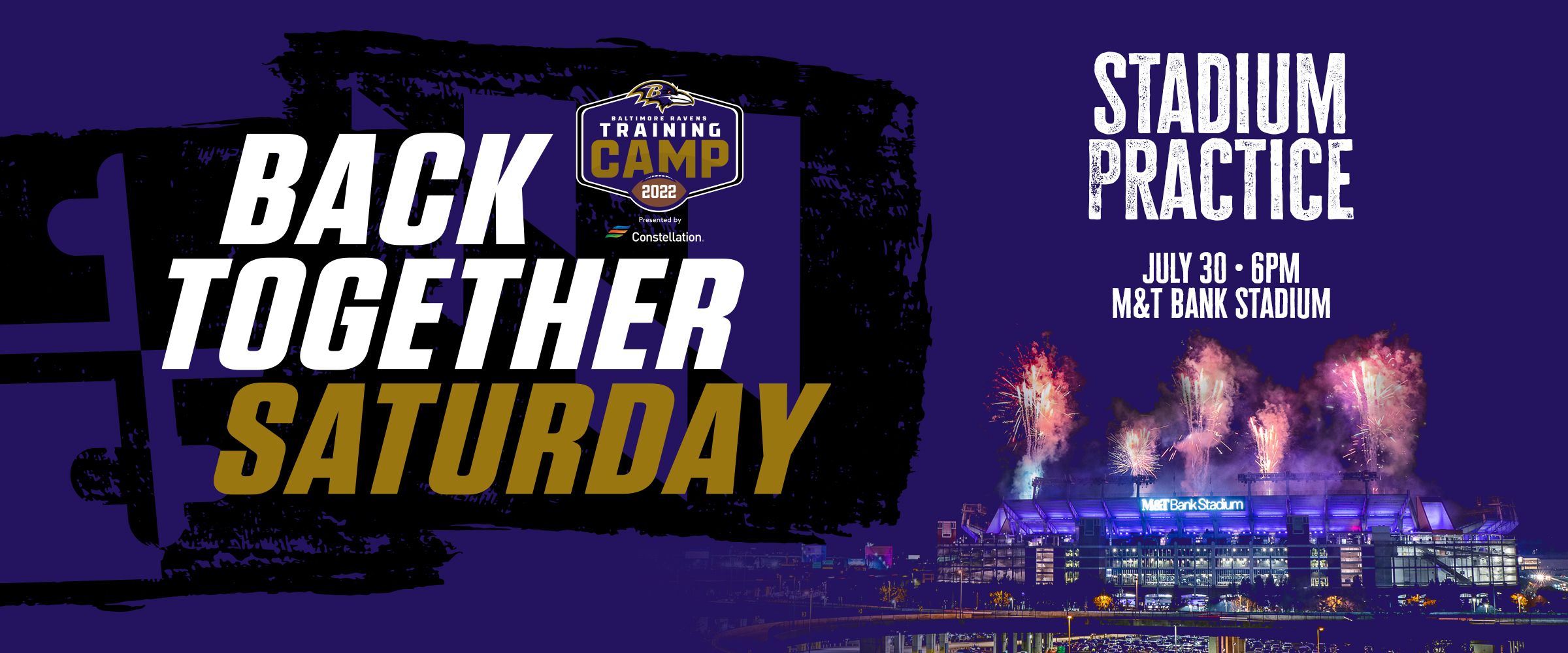 Thank you for attending the Ravens Stadium Practice at M&T Bank Stadium! We hope to see you again this season.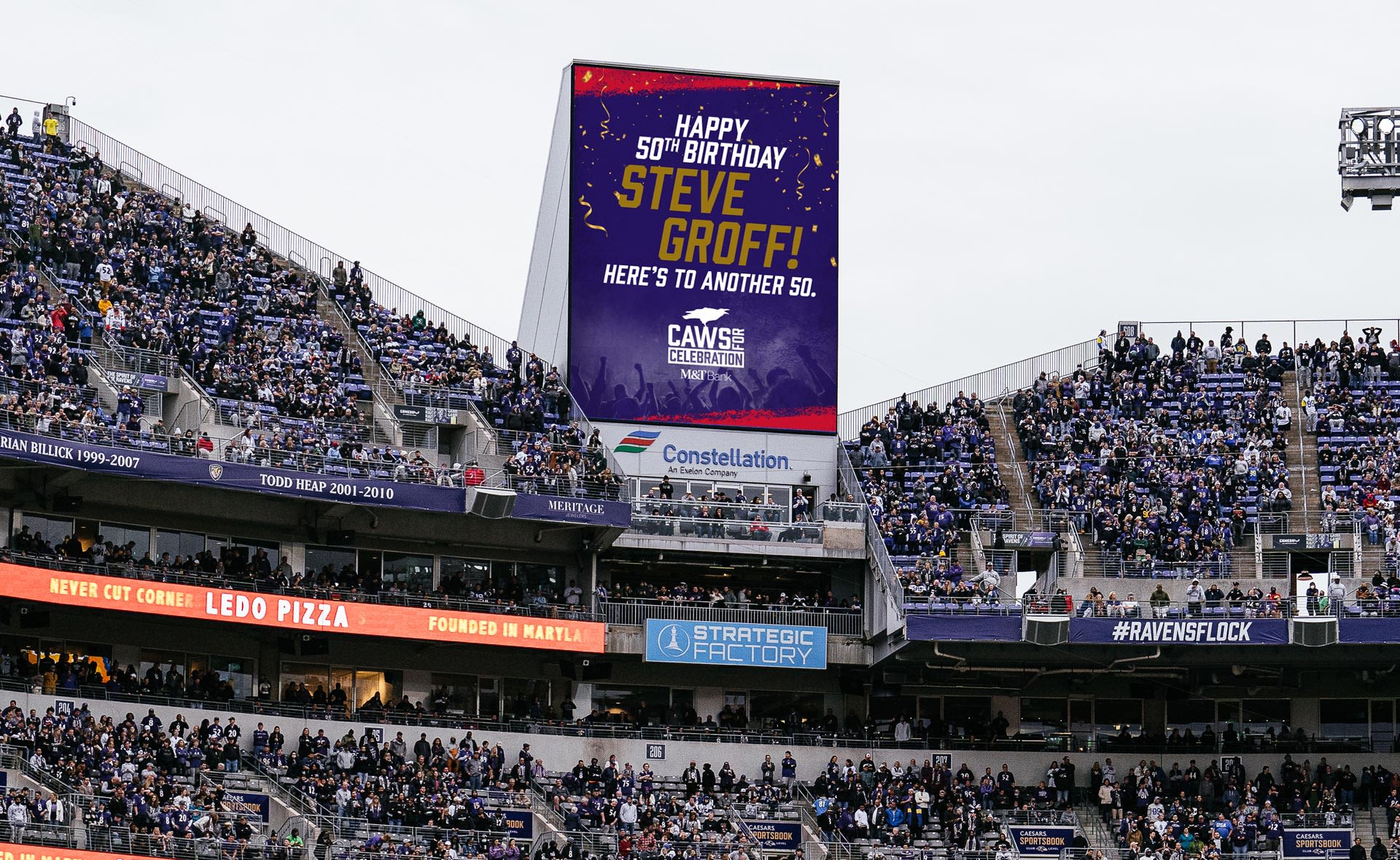 NEW FOR THE 2022 SEASON!
Caws for Celebration give Ravens' fans the opportunity to see their name in lights at M&T Bank Stadium!
Perfect for birthdays, anniversaries or any special occasion (excluding proposals), "Caws for Celebration" allows fans to post a special message at the Ravens Stadium Practice on Saturday, July 30. "Caws for Celebration" can now be purchased online for $25 with all proceeds benefiting the Ravens Foundation. All "Caws for Celebration" messages will be displayed on two of the upper deck video boards throughout the practice.
The Ravens Foundation, Inc., is committed to improving, encouraging and enabling the healthy development of youth in Maryland. The foundation annually gives financial and volunteer support to many Baltimore-area nonprofits and individual community leaders through yearly programs. Click here to learn more about the Ravens Foundation.