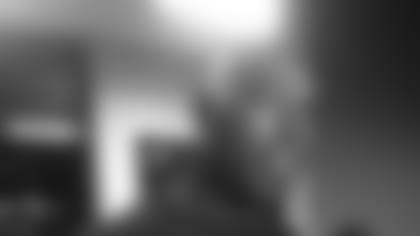 It's a show of support for former Ravens Defensive Coordinator and Colts Head Coach Chuck Pagano, who is battling back from leukemia.
"It's just hair," Jones said. "It's just to show that we care and love him. … He's a great man and a great leader. He's going to be back coaching and kicking butt."
Other Ravens defensive linemen shaved their faces clean in honor of Pagano. Jones took the extra step.
"I didn't look good with just the [hair on] top, so I just cut it all off," he joked.
The "CHUCKSTRONG" campaign has spread across the NFL, and the Colts have used Pagano's battle as motivation during their resurgent 8-4 season.
"The guy has so much passion and loves the sport," Jones said. "Every single day he came in here ready to work and had us fired up. I'm pretty sure that's something he brought over there to Indy. I know those guys have grown to love him too."