Been a few weeks since we talked, and a lot has happened ...
First, the NFL owners meetings begin this Sunday. This gathering of a number of the richest people in the United States, some famed and historically good head coaches and a few Hall of Fame general managers, separates one from the other 31.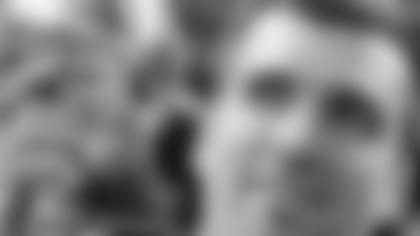 The current Super Bowl winner, the Patriots, walks the tallest at these sessions. The rest of us, representing the 31 other NFL teams – we're losers trying to manipulate our rosters so we can be the tallest at next year's meeting. At the first gathering on Sunday night, Commissioner Roger Goodell will give a shout out to New England, and we'll applaud politely. For this offseason and this meeting, the Patriots have what we all covet. 
(Four years ago, when we were the champions at this meeting, the NFL was trying to spice up the grand-opening of this three-day event. And, it was done well, with spectacular video by NFL Films and impressive presentations by league powerbrokers. One of those league leaders came to me and asked that the Ravens' contingent take the stage for the salute from the commissioner and fellow NFLers. I told our owner, Steve Bisciotti, and he said: "I'm not comfortable with that, but if Ozzie [Newsome] is okay, you can try to persuade me." 
Ozzie's reply was blunt: "We're not doing that." John Harbaugh, standing next to the Wizard, added: "No way." I liked that humility from our group.) 
This is one way you're separated in the NFL: the one champion for that year, with the rest of us yearning for it.
Inside the NFL, we identify ourselves in two categories: Those With One and Those Without One. 
You can guess what that "One" is – a quarterback. You go to the Senior Bowl, the combine and the owners meetings, and it's about those with a QB, the guy who gives you a fighting chance every game, and those, as Ozzie once said, "who are out in the desert turning over every stone looking for one." 
The richest of the "Haves" are the teams with quarterbacks who have won Super Bowls. They're not guessing. They know they have a QB who has stood in the circle of fire and came out like Daenerys Targaryen in "Game of Thrones" as the victor. Joe Flacco, MVP of our Super Bowl XLVII championship, is one of those. This special group also includes proven winners like Tom Brady, Ben Roethlisberger, Eli Manning, Drew Brees, Aaron Rodgers and Russell Wilson. Pretty exclusive company. 
Sure, there are teams that think they might have the right QB, but you can't know for sure unless you grab that trophy one first weekend in February. In the AFC, there are Andrew Luck, Derek Carr and Philip Rivers. In the NFC, teams with Cam Newton, Matt Ryan and Carson Palmer likely believe they have the guy who will lead them to the promise land. Could be a few teams with young QBs who think they're close, but in their heart of hearts, they still wonder: "Do we have the right guy?" 
The Ravens are "Those With One." 
Where Are The Ravens Today? 
We think we'll be a serious playoff contender in 2017. Heck, we were last year. (I'm still not over the Antonio Brown stretch for the winning score in Game 15.) Spend 10 minutes with Coach Harbaugh, and you'll walk away believing we will have what it takes to win the Super Bowl this season. He sure can get a person fired up! Byrne Identity Embed Code
I like what we've done so far. Let's start with the* *re-signing of Brandon Williams. We live in a division that loves to run the ball. (And, look at the offensive line that Cleveland has built – the best money and cap space can buy!) If you can't stop the run, it's awful. It's like a slow death, yard-by-yard. Here's what ESPN's Mike Sando said an offensive coordinator told him about Williams' return: "You don't pay nose tackles in the perfect world, but he is really a good, good player. The Ravens are a top-five run-stopping unit, and without him, they are not. And he is young. So yes, I am down with what they did." 
The addition of Tony Jefferson at safety is important. Plus, he and Eric Weddle give us a back-end pair as good as any in the league. Jefferson liked everything about coming to the Ravens and gave shout outs to Weddle and Coach Harbaugh at his arrival. "It's about defense here, and I wanted to be part of that. Eric [Weddle] was a real help to me during this whole process. He was a factor in my decision. He told me about Coach [Harbaugh] and the front office and how they're not like others. He told me they like being with their players, talking to them, interested in us off the field. He said you can be yourself and still be part of the team. That all meant something to me."
Then we added cornerback Brandon Carr from the Cowboys. He's a player, as you now know, who hasn't missed a start in his nine-year career. Think about that: 144 starts in a row, best among all NFL corners by a lot and sixth-best among all NFL starters. He played over 1,000 snaps in each of his five seasons with Dallas. "Baltimore knows that he's a feisty player they can count on for at least the next two seasons," Sports Illustrated's Peter King said. Plus, don't sleep on running back Danny Woodhead. He's a tough matchup for any defense. He makes first downs and gets open in the red zone. 
Let's remember, the roster is far from finished. We will get immediate help from the draft. Players like tackle Ronnie Stanley, guard Alex Lewis, running back Kenneth Dixon and cornerback Tavon Young were just "wishful thinking" to Ozzie and the gang a year ago at this time. Last time we were in the playoffs (two years ago in 2014), rookies C.J. Mosley (first Ravens rookie to ever earn a Pro Bowl), Timmy Jernigan and John Urschel (started in both playoff games) made dramatic contributions. And, by the way, if the math genius Urschel earns our starting center position this season, we'll be just fine. 
Veterans will be added. Guys like Justin Forsett, Daryl Smith, who over his three seasons had more tackles than any other Ravens defender, Jacoby Jones and Bernard Pollard all arrived after April 1, with some during the summer.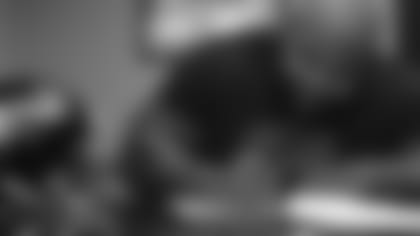 This got me juiced early this week. Adam Schein, Sirius Radio and Showtime host and NFL.com contributor – a guy known for having an edge – wrote a piece about favorites and contenders for 2017. It was his answer to the NCAA's "Sweet Sixteen." He picked the teams he considered the favorite in each of the NFL's eight divisions and which ones he considered to be the top contender in those. For today's AFC North, he selected the Steelers, but cautioned: "I can't call them a Super Bowl favorite until I see improvement on the defensive side of the ball." 
Here's what he said about the Ravens as "the top contender in the AFC North:" "Quietly and unsurprisingly, Baltimore has enjoyed a very solid offseason thus far, with the additions of Tony Jefferson and Danny Woodhead, as well as the re-upping of Brandon Williams. The Ravens have such a fantastic front office and a strong coach in John Harbaugh." 
That's what I'm talking about. 
The draft is a month away. The scouts and coaches are grinding away with their studies. Good times. 
P.S. I ran this by a few people at the Ravens. Some essentially told me to "Quit being a baby and stop whining." I'm not listening to them. I am whining, but I'm also lifting the curtain and telling you how I feel. Call it a mini-rant. THE RAVENS HAVE NOT MADE THE PLAYOFFS IN THREE OF THE LAST FOUR SEASONS. In case you didn't know that, read the Baltimore Sun in many of the stories they have written since Antonio Brown reached over Weddle and Mosley for that touchdown in Game 15 at Heinz Field. Now, if you go back to 2012, when we had achieved the playoffs for five straight seasons, or 2014, when we had earned the postseason six of seven years, it's hard to find references to either of those streaks. I'm just sayin'. 
Of course, they have every right to remind all of us. And, there's only one way to make them stop: Make the playoffs this year – and that's the plan.