Cary Williams has put himself in the Pro Bowl conversation.
The Ravens starting cornerback is currently leading all AFC cornerbacks in Pro Bowl fan voting with 141,660 votes, the NFL announced today.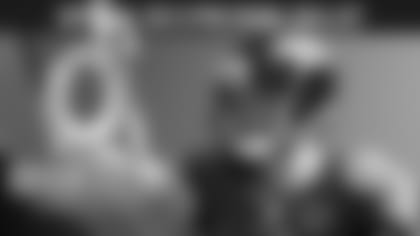 ](http://www.baltimoreravens.com/ravenstown/pro-bowl-ballot-2013.html) He is one of six Ravens currently leading the way at their positions.
The others are defensive tackle Haloti Ngata, free safety Ed Reed, strong Safety Bernard Pollard, fullback Vonta Leach and kick returner Jacoby Jones. Ngata leads the Ravens with 219,581 votes, followed by Williams, Leach (127,610), Reed (84,017), Jones (80,278) and Pollard (57,875).
Denver Broncos quarterback Peyton Manning leads all vote getters with 586,232 votes.
Reed is an eight-time Pro Bowler, Ngata has been selected the last three seasons and Leach the last two years. Jones has yet to earn a Pro Bowl nod, but has been named the AFC Special Teams Player of the Week twice this season after kickoff returns of 105 and 108 yards.
Williams and Pollard have never been selected to the Pro Bowl. Williams currently leads the Ravens with four interceptions and Pollard is the team's leading tackler with 82 tackles. Coming into the season, Williams had never picked off a pass, but then he racked up four interceptions in five weeks.
The teams are selected based on voting by the fans, players and coaches, with each group counting for one-third of the final determination.