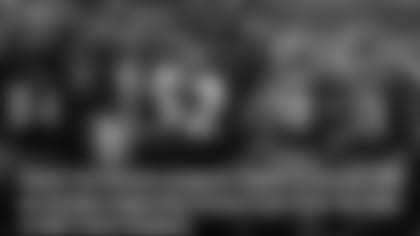 ](http://www.baltimoreravens.com/videos/videos/)Well Pagano may not know the Ravens he'll see on Sunday as well as he thinks.
As the Ravens' former defensive coordinator, Pagano knows a lot about the team's scheme and personnel. But Ravens Defensive Coordinator Dean Pees knows that Pagano knows.
Thus, Pees has spent the week figuring out how to counteract Pagano's knowledge while trying not to tweak too much. Come Sunday, the two coaches will be locked in a battle of wits.
"I think there are enough changes that there will be some things there that he might not recognize," Pees said with a grin Thursday.
While the Ravens have had three different defensive coordinators over the past three years, they've consistently said the system hasn't been altered.
But if Baltimore hasn't changed anything since Pagano left about a year ago, they might as well welcome their former defensive coordinator into the huddle.
Pees said that isn't the case. There have been changes, he said.
First, there are a number of new faces on the defense or players in different roles, such as rookie Courtney Upshaw, defensive end Art Jones, linebacker Dannell Ellerbe and cornerback Corey Graham. Injuries have altered Baltimore's defense a great deal since Pagano was in charge.
So while Pagano knows a lot about some players' strengths and weaknesses, he doesn't know them all.
"They're going to get a program out to figure out who is lined up where, as sometimes I do," Pees said with a laugh.
In terms of the game plan, Pees said he's thought about how the Ravens will play a certain pass coverage, and how Pagano may tell his team to use a certain formation that would give Baltimore trouble.
But the Ravens don't want to change too much either.
"You don't want to over-coach yourself, too. You don't want to talk yourself out of things," Pees said.
Pees said the first thing he does is figure out if the Colts can beat the Ravens defense even if he doesn't change too much. If he believes they can, then he'll change.
"We don't care," cornerback Cary Williams said.
"There's going to be some things that he's going to know about us and we know that. But we're not going to change up anything just because he knows. You're just going to have to line up between the white lines and beat us."