Trent Dilfer only played one of his 14 NFL seasons with the Ravens, but what a season that was.
In 2000, he led Baltimore to a Super Bowl title over the New York Giants and brought a football championship back to Charm City after 30 years of yearning.
Dilfer announced Wednesday that he is finally ending his charmed career, as reported in the Reno Gazette-Journal.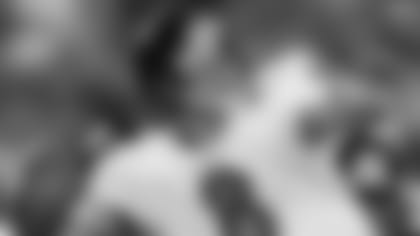 A recent injury to his Achilles was the impetus to his decision.
Dilfer was at the 19th annual Century Celebrity Golf Championship in Lake Tahoe, Nev. when he told reporters how much he was going to miss the game.
"It's been a huge part of my life," he said in a conference call. "I think everybody I've talked to says [camaraderie is] the hardest thing to get away from, just the locker room, just being around the guys every day, the routine of the season. But I knew this time was coming, and here it is."
After six seasons with the Tampa Bay Buccaneers, the former Fresno State quarterback came to a Ravens squad that would go on to boast one of the best defenses in NFL history. He gritted out eight starts after undergoing surgery on his left meniscus early in the schedule.
Dilfer went on to complete 134 of 226 passes for 1,502 yards, 12 touchdowns and 11 interceptions during the regular season.
But, what he will be most remembered for is his playoff exploits, when he tossed an all-time postseason long 96-yard touchdown strike to tight end Shannon Sharpe in the AFC Championship. He then went 12-of-25 for 153 yards and a score in Super Bowl XXXV.
The following campaign, the Ravens released Dilfer in favor of Elvis Grbac. Dilfer directed much of his anger towards then-head coach Brian Billick, but apologized to him in October 2007 when Baltimore played Dilfer's final team, the San Francisco 49ers.
Throughout his career, Dilfer played for five clubs after the Bucs made him the sixth-overall selection in the 1994 draft.
Dilfer started 107 of 124 contests, earning a 55.5 completion percentage for 20,518 yards 113 touchdowns and 129 interceptions. He retired as a free agent.