Various thoughts on various things, all in 50 words or less:
Patrick Queen's rookie season wasn't all roses every day, but I'm not still wondering whether he'll develop into a defensive cornerstone. Am I too confident? I don't think so. Watching him make plays from sideline to sideline at age 21, I've always thought the necessary talents and instincts were there.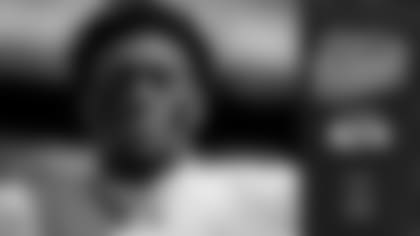 Patrick Queen Joins The Lounge
Inside linebacker Patrick Queen stops by to talk about his fishing, evaluates his rookie season, outlines areas for improvement and shares his big goals.
How would Joe Flacco react to Hollywood Brown taking his uniform number? He hasn't commented, but after observing him in press conferences for over a decade, I'm betting Flacco would smile and/or shrug, possibly mutter a joke and suggest there are more important things in the world. Which is true.
It's fun to see so many players having so much fun with the option to change numbers. That was the whole point of doing it, right? But at the risk of being a cranky killjoy, I'm hearing Allen ("It's just practice") Iverson in my head. You know, it's just numbers.
I agree with Wink Martindale that sack totals are "superficial." Yes, they indicate proficiency in a valuable skill. But even a high total is amassed in just a tiny percentage of a player's snaps. What happens on the other 95 (or higher) percent of his snaps better indicates his effectiveness.
John Harbaugh called the Ravens' schedule "quirky." I won't quibble. There's a 16-day break between the exhibition finale on Aug. 28 and the regular-season opener in Las Vegas on Sept. 13. Sixteen days! I don't know what to make of that other than it's plenty of time to polish.
Jaylon Ferguson played 51 percent of the Ravens' defensive snaps as a rookie in 2019, but just 28 percent in 2020. And now, draft picks Odafe Oweh and Daelin Hayes have joined his position group. Ferguson ranks high on the list of veterans with a lot to prove in 2021.
Since 2019, the Ravens have drafted four offensive linemen in either the third or fourth round. The investment of draft capital reflects a commitment to the O-line, but for now, only one of the four projects as a 2021 starter. (Ben Cleveland, Ben Powers or Ben Bredeson at left guard.)
It was encouraging to hear the Ravens' coaches say they saw exactly what they wanted from Rashod Bateman as far as running routes and catching passes at the team's rookie minicamp. Next up: Seeing if his blocking is similarly impressive, as that could say a lot about his snap load.
The move to a 17-game schedule complicates the task of predicting the Ravens' 2021 record. I'd have been comfortable projecting them as an 11-win team in a 16-game season. For now, given how challenging their schedule is, 11 or 12 wins (and another ticket to the playoffs) sounds about right.