J.K. Dobbins was going to be a huge part of the Ravens' offense in 2021, but the preseason knee injury short-circuited that and hampered Baltimore's offense.
Getting Dobbins and fellow running back Gus Edwards back on the field and in top shape for 2022 is a huge priority this offseason, and General Manger Eric DeCosta delivered good news Wednesday at the NFL Scouting Combine.
"J.K. specifically, obviously suffered a serious knee injury but he's a young player, a hungry player, he's got a great mindset and he's been working very, very hard," DeCosta said. "We are very, very confident he'll come back and be the type of player that he was two years ago."
DeCosta revealed that he and Dobbins lived about a quarter-of-a-mile from each other. Dobbins would come over and get cookies at the DeCosta house, and Lacie DeCosta would bring Dobbins care packages. DeCosta bounced back and forth between Baltimore and Los Angeles.
"So I would see J.K. a lot and I would also see him at the facility during his rehab," DeCosta said. "Very confident that he's going to come back and really flourish this year."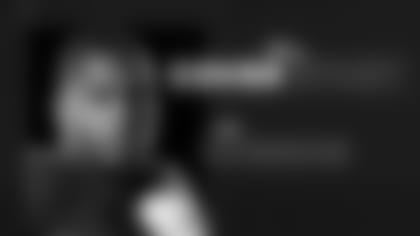 Cover Story: J.K. Dobbins Will Be Back, And Still Be Great
The Ravens' second-year running back suffered a torn ACL in the final preseason game, but this is just another detour in his promising career.
Dobbins finished his rookie season extremely strong as the Ravens' lead back alongside Edwards. No running back in the league averaged more yards per carry than Dobbins' 6.0 in 2020.
The rookie second-round pick piled up 805 rushing yards and nine touchdowns on the ground. Dobbins also caught 18 passes for 120 yards and seemed to be in line for a bigger role as a receiver.
The Ravens are also eager to get Edwards and Justice Hill back on the field. Edwards rolled up 723 yards and six touchdowns in 2020 and has topped 700 yards on the ground every year. He signed a contract extension last offseason before also suffering a season-ending knee injury in practice, just days after Dobbins went down in a preseason game.
"It was certainly a big blow," DeCosta said. "Losing J.K. and then Gus Edwards and then Justice Hill, all three of our guys, three of our mainstay players. Losing those guys in the span of two weeks was very, very challenging as an organization. Saying that, we are very confident that those guys will all come back this year and play winning football for us."