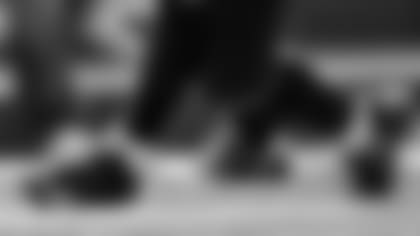 McALISTER RETURNS WITH BIG SHOWING
**CB Chris McAlister**started in the Ravens' season opener against the Bengals, playing for the first time since 12/3/07. (He missed the final 4 games of the 2007 season with a knee injury.) In the game Sunday, McAlister recorded 4 solo tackles (his highest solo total since 10/14/07), posted an INT (returned for 16 yards) and had a FR (returned for 11 yards) in the 17-10 win.
McAlister posted both an INT and a FR in the game game for the first time in his career. McAlister's INT, which he picked off on the Ravens' own 17-yard line came on the Bengals' second possession of the game. It led to Baltimore's first TD of the season (a 42-yard run by WR Mark Clayton). His FR (the 7th of his career) led to a Ravens' FG.
With his INT against the Benals, McAlister pulled in his 24th-career pick, which puts him in 3rd place (Ed Reed - 34 and Ray Lewis - 25) on the Ravens' all-time INTs list. Of his 24 picks, "Cmac" has returned 5 of them for TDs, tying Rod Woodson for tops in franchise history.
RAVENS INTs LEADERSDuring his 10-year career with the Ravens, McAlister is tied for the most INT retunrs for TDs, the 2ndmost return yards, the 2nd-highest INT return average, 2nd-longest INT return and has the 3rd most INTs in franchise history.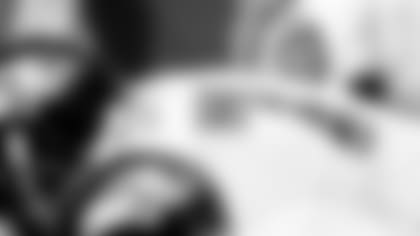 RAVENS OFFENSE SHINES IN 1ST OUTING
The Ravens' offense posted 358 total yards in the seaosn opener, outgaining the Cincinnati Bengals by 204 yards. The Ravens also had 21 total first downs (12 rushing, 8 passing and 1 by penalty) as compared to Cincinnati's 8 (2 on penalty conversions).
The Ravens 12 rushing first-down conversions rank 4th in team history for first-down conversions in a game. In addition, the Ravens 229 rushing yards rank 6th on their alltime single-game rushing list and is the highest output in a season opener in franchise history.
The Ravens converted 9 of 17 (53%) 3rd-down attempts against the Bengals. That mark is the 4th-most 3rd-down conversions in a single game in Ravens history. Additionally, their 46 rushing attempts are the 2nd-highest single-game total in team history, topped only by the 51 attempts vs. Cle. 11/26/00. 
This article has been reproduced in a new format and may be missing content or contain faulty links. Please use the Contact Us link in our site footer to report an issue.