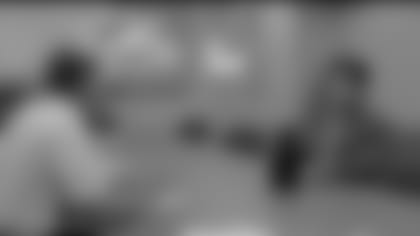 I'm very confused. The last two weeks of football have been atrocious. Our starters are getting banged up, we've lost back-to-back games at home, and this was supposed to be the "easy" part of the schedule. Yet somehow, like magic, we're back to training-camp levels of optimism and excitement.
Why do we all feel so good right now? 
Maybe my articles have been so enjoyable that we're just constantly in a great mood? (Ben, NO.) Or maybe our football problems pale in comparison to the things we've seen from this year's election? (Getting warmer...)
No. In my opinion, the real reason is this: Ravens fans have been here before. This is almost the exact same situation as the 2012 season...you know, the one when we lost to the Redskins, changed offensive coordinators, and tore through a gauntlet of our biggest enemies in the playoffs like a wild pack of sun bears.
(The New York Times / Ken Bone)
Here's what I know about Marty Mornhinweg:
He has (had?) a goatee. All coaches with goatees are aggressive play-callers. That's great news.
Seriously incredible name, like a professor at Hogwarts.
(Fandango / Twentieth Century Fox / Office Space)
Enjoy the weekend, everyone!