The Ravens have a tradition of embarrassing their rookies.
One by one, the newbies march in front of the entire team during training camp meetings and sing, tell a joke, or something of the sort to entertain the vets.
Kicker Justin Tucker saw it as an opportunity to impress.
He had already done a Christopher Walken impersonation near the start of camp. After watching terrible after terrible performances from his fellow rookies, Tucker decided to volunteer for another round on the final day.
Nobody volunteers for public ridicule. But Tucker's not your typical rookie, or kicker, or player, or person in general.
"I decided to put myself out there," Tucker said. "These vets, they deserve more."
Tucker told the team he was going to sing opera. He even gave them three options: sing in Italian, Russian or Latin.
In a packed auditorium of veterans and coaches, Tucker belted out famous Italian aria, O Sole Mio, as if he were in a grand concert hall.
"Everybody's jaw hit the ground," linebacker Jameel McClain said. "Man, he's pretty good!"
Since that day, Tucker hasn't ceased to amaze and entertain his teammates.
He's quickly become one of the biggest characters in the locker room, and a player that has seamlessly assimilated into the team unlike your average NFL kicker – especially for a rookie.
Everybody – from linebacker Ray Lewis to punter Sam Koch – has taken a liking to Tucker.
"He just fits our mold," Lewis said. "He's so laid back, so confident and he's just having fun. That's one thing he does very well."
Tucker calls himself a renaissance man.
He went to the University of Texas and majored in music, specifically recording technology, because he "wanted to go to school without feeling like I was going to school every day." Tucker said he was one of maybe two or three athletes at Texas who majored in fine arts. He studied all types of music, from opera to hop hip hop and country to dubstep.
He especially likes making electronic dance beats.
Much like he did in Baltimore, Tucker debuted his skills at Texas in surprising fashion. It was in his freshman year, during a tradition called the "Soul Train," which is essentially a dance and freestyle rap party held in the weight room the day after a win.
Tucker jumped in the middle of the large group and started freestyling. Ravens outside linebacker Sergio Kindle, who was a couple years ahead of Tucker at Texas, said Tucker was the only white guy with the nerve (or talent) to participate.
"Once that happened, everybody just fell in love with him," Kindle said.
Kindle and Tucker started making music together in Tucker's dorm room. Tucker crafted a makeshift recording studio, and he and Kindle recorded aseven or eight club mixes. They rapped about "the struggle," Kindle said with a laugh. Tucker also sang opera in the Texas locker room, as if he was serenading his teammates. Long snapper Alex Zumberge, a close college friend of Tucker's, said hearing the bellows eventually just became normal.
"It was kind of a way to unwind after a long, hot practice," Tucker said. "My teammates seemed to appreciate it."
The singing is just the tip of the iceberg when it comes to Tucker's uniqueness.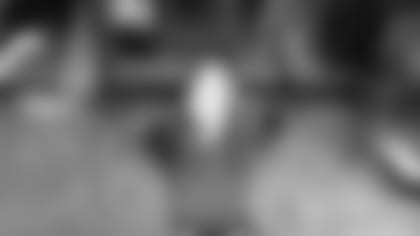 Before games, he laid out his entire uniform on the floor in the shape of a person. It looked like a cardboard cutout. He then walked a few laps around the locker room before putting it on.
"So that was pretty weird," Zumberge said with a laugh. "He'll joke about stuff very seriously and you won't really know for a little bit until he starts laughing. He's definitely very comfortable in any situation."
That includes the high-stakes NFL. When Tucker came to Baltimore, he was an undrafted rookie scrapping for a job from former Pro Bowler Billy Cundiff.
Tucker's a player fresh out of college who slept on a mattress on his apartment floor for a couple weeks until he bought his first piece of furniture – a rug that he proudly invited teammates over to see.
He was focused on improving, on making field goals and winning the job. But he was also going to be himself in the process.
"I've dreamt about playing in this league my entire life," Tucker said. "So I'm not going to come in here and not have fun when I'm doing it."
Tucker sings his opera, and he still does plenty of impersonations including team favorites from "South Park" and of Turtleman from "Call of the Wildman." He still lays out his uniform before game days, asking Cox to guard it to make sure nobody messes with it.
The other day in the locker room, safety Ed Reed (Tucker's cornhole partner) walked up to the kicker and made the discount double-check sign from the popular State Farm commercials. Without any words exchanged, Tucker mimicked Packers linebacker Clay Matthews' flex move.
Speaking of cornhole, Tucker is already one of the best players and even talks smack to one of the team's kings of smack talk, safety Bernard Pollard. Tucker spent several days crafting cornhole power rankings, including write-ups and scouting reports, for all the team's players.
He wrote this of reigning Defensive Player of the Year Terrell Suggs:
"Undoubtedly the worst Cornholer in the building. Displays horrible fundamentals. Sloppy delivery only leads to problems. Simon Cowell of American Idol and X-Factor has said of Sizzle's technique: 'Appalling with a capital 'A.' Positively dreadful.'"
"Tucker's different from every other kicker," Pollard said. "He belongs in this locker room."
It's that fun personality that has endeared Tucker to his Ravens teammates – just as it did in Texas.
"I feel like everybody embraced him so soon because he's just a guy you have to like," Kindle said. "There's no way around it. He's like a magnet; he draws people to him."
The Ravens locker room is already full of characters. And Tucker is near the top. McClain said he would rank the top three characters in the locker room as Suggs, Terrence Cody and Tucker.
"Tucker is super weird," McClain said. "He's the only person I know that can have a full-on conversation with himself that you can jump in at the end of and start laughing. The guy is weird, man – but a good weird, a funny weird."
Even wide receiver Jacoby Jones, who is constantly clowning around and dancing in the locker room, says Tucker is neck-and-neck with him in oddness.
"He's one of the silliest guys I've ever met in my life," Jones said. "He's a live wire, that's for sure."
Tucker's only a couple months into the job, but he's already somebody players not only laugh with, but respect.
Tucker's locker is located in the power corner. He's just a couple spots down from Lewis, Ray Rice and Michael Oher. The team calls that section of lockers "Fifth Avenue," after the glitzy section of New York City.
I'm in the high-rent district," Tucker said. "This is Park Place and Boardwalk over here."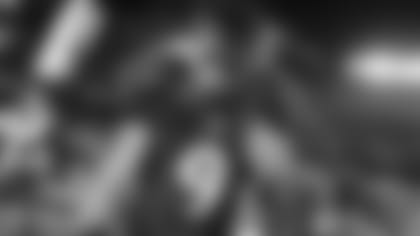 As outgoing as he is, Tucker's also letting his performances talk.
He hit a game-winning field goal against New England that left Suggs dumping Gatorade bottles of water on his head after the game. Heading into Sunday's game in Kansas City, Tucker has hit eight of nine field-goal attempts and has the fifth-most points in the NFL (37). He's already tied the Ravens franchise record for longest field goal at 56 yards.
"I think he's going to be a future star," linebacker Brendon Ayanbadejo said. "To see him shining amongst Ed Reed, Ray Lewis, Joe Flacco and Ray Rice, see him holding his own next to those guys, I just think he's a [dang] star. I've never really seen that in a kicker I've played with before."
Well, Tucker isn't your average kicker.