One Thing the Ravens Can Do to Reach Super Bowl LIV
Now that Super Bowl LIII is in the history books with the New England Patriots' beating the L.A. Rams, 13-3, in Atlanta, the race is on to reach Super Bowl LIV in Miami.
So, what's the most important thing for the Ravens to do to get there?
Most pundits point to Lamar Jackson's development and the progression of the Ravens' offense as the biggest mission this offseason.
"Ascendant general manager Eric DeCosta is taking over the franchise at a challenging time. While attention will naturally be focused on quarterback Lamar Jackson's development, maintaining the team's top-flight defense without allowing it to get too old will be a bigger challenge," Rosenthal wrote.
"A valuable chunk of the front seven -- Terrell Suggs (36 years old), C.J. Mosley (26), Za'Darius Smith (26) and Brent Urban (27) -- is set to hit free agency. Most of their veteran starting secondary -- cornerbacks Jimmy Smith (30) and Brandon Carr (32), along with safeties Tony Jefferson (27) and Eric Weddle (34) -- have contracts that could put them at risk to be released. One way or another, this defense is going to look a lot different next season."
Baltimore has a lot of options on the table. While the Ravens don't want to blow up their top-ranked defense, they also want to get in a better salary-cap situation and could feel that it's time to get younger on defense.
The natural reaction when you have the No. 1 defense the prior year is to keep the band together and a good thing going. But there are a lot of factors at play, and a general manager's job is to forecast what will happen down the road, not solely base decisions on what happened last year.
In Vegas, the Ravens have the 11th-best odds of reaching Super Bowl LIV at 20/1. The Kansas City Chiefs (6/1) have the best odds. Believe it or not, the AFC North-winning Ravens trail the Steelers (14/1) and have the same odds as the Browns.
Did Patriots Just Have the Best Super Bowl Defensive Performance Ever?
The Patriots totally shut down the Rams' high-powered offense last night in a surprisingly defense-heavy Super Bowl.
The Rams had 14 first downs, 260 total yards and nine punts. They were shut out in the first half. New England had one turnover, a key interception late in the game.
Woah, woah, woah. Better than the Ravens' Super Bowl XXXV performance by, arguably, the greatest defense of all-time?
That Ravens defense held the New York Giants to just 11 first downs, 152 total yards and punted 11 times. Baltimore got five, yes five, turnovers that game.
Baltimore pitched a defensive shutout, as the Giants' only points came on a kickoff return for a touchdown.
Barnwell's argument has some merit, however, because it takes into consideration the competition the defenses were facing. The Rams entered the game averaging 32.9 points per game. Thus, their three points were just 9.1 percent of their scoring average, which is the best mark in Super Bowl history.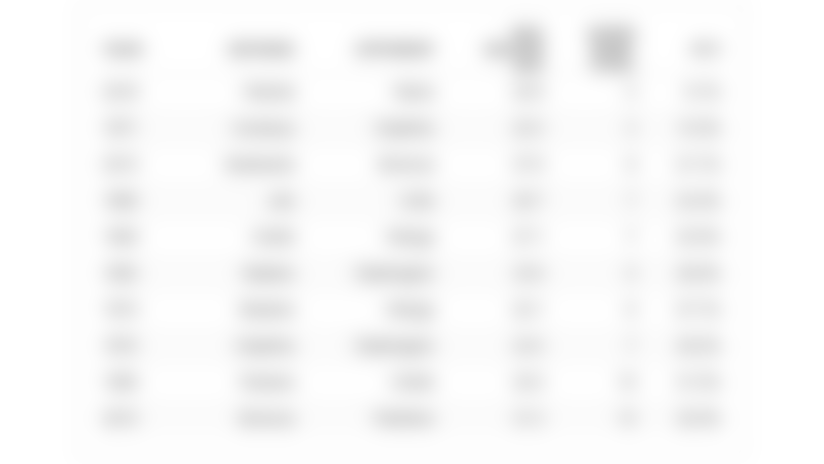 The only other team that has allowed just three points in the Super Bowl was the 1971 Dallas Cowboys, who beat the Dolphins, 24-3, in 1971. The Ravens weren't even mentioned in Barnwell's article.
Ed Reed Stalks His Prey in Awesome Super Bowl Commercial
It was a pretty great weekend for former Ravens safety Ed Reed.
Not only was he voted into the Pro Bowl Hall of Fame, but he also was one of the many legends who starred in an awesome Super Bowl commercial honoring the NFL's upcoming 100th season.
The spot features Peyton Manning, Drew Brees, Michael Strahan, Marshawn Lynch, Jim Brown, Barry Sanders, Odell Beckham Jr., Joe Montana, Deion Sanders, Brian Urlacher, Emmitt Smith and many more. One of the signature parts, however, is Reed eyeing up his prey.
As former San Diego Chargers running back LaDainian Tomlinson takes off running with the gold football, Reed weaves through the tables before body slamming Tomlinson just as he does his signature ball-flip celebration.
You're gonna want to check this whole thing out. Strangely, Ray Lewis was not part of the commercial.
Speaking of Reed, this pretty much shows how much of a lock he was to get into the Hall of Fame on the first ballot. The conversation regarding Reed's candidacy was the shortest of all the modern-era finalists at just two minutes, 20 seconds.
Former Ravens wide receiver Steve Smith Sr., a potential Hall of Famer in his own right, said Reed hit him so hard one time that he had to go to the sideline and fake like he needed water.
Speaking of Smith, check out the quote he gave The Big Lead's Henry McKenna when asked what it's like to never win a Super Bowl. Classic Smith, but not appropriate for children.
Jamal Lewis is no longer the only rookie running back to score a touchdown in the Super Bowl. New England's Sony Michel punched one in last night.
Here's Ravens players reaction to Super Bowl LIII … starting with yet another prediction miss by "Analyst Hump" Marlon Humphrey.