Sound FX Reveals Flacco's Crazy Plan
You know when somebody says something so crazy that you think they must be joking, but then you look into their eyes and they've got that crazy look that makes you not so sure?
That was Joe Flacco on the sideline in the waning seconds of Super Bowl XLVII.
Flacco came up with a creative (or harebrained?) plan to tackle 49ers returner Ted Ginn Jr. if he broke away from the coverage unit on the game's final free kick. If Ginn was going to score, there was really no downside because that play would win the game.
The quarterback tried to convince his teammates on the sidelines to take Ginn down. Flacco first pitched his idea to tight end Dennis Pitta, then went down the sidelines to recruit more people. Here's the transcript:
Flacco: "If he starts to break it, go tackle him."
Flacco: "I don't know ... what else can ... I mean, they might be able to get a touchdown on that, but I don't know."
Flacco then moved on to others, including guard Marshal Yanda, center Matt Birk and tackle Michael Oher.
Flacco: "Hey, if he breaks it, if he busts this for some reason, tackle him; go tackle him. … I don't know what the rule is on that, but ..."
Flacco: "I will -- I'm going to."
Sorry, Joe. I'll give you creativity points though. And thanks for a good laugh.
The Sound FX videos of Super Bowl XLVII, which are excellent by the way, turned up some other hidden gems from the game. Here are the highlights:
Jim Harbaugh tersely told John Harbaugh to quit "b'sing" with kicker David Akers before the game. John joked that he was trying to get in Akers' head, which Jim didn't seem to find funny. Give John props for trying to keep the conversation light.
Flacco immediately realizes the Ravens are using the wrong football on their first possession.
San Francisco tight end Vernon Davis talked lots of smack to . He said, "This will be a long day for you," to which Lewis responded, "You're a joke." The Davis on Lewis matchup was something the Ravens were concerned about. The 49ers yapped at Lewis all game long, as lineman Alex Boone later called him "old man" during a block.
John helped break up a second-quarter scrum, then gave 49ers defensive end Justin Smith a look and smile. "What's your problem? Quit crying," he told him.
John helped Special Teams Coach Jerry Rosburg scheme ' 108-yard kickoff return for a touchdown. Harbaugh called it before it happened.
John didn't know what play Flacco audibled to on third-and-1 in the fourth quarter. When Flacco stood to throw, John said, "He's throwing the damn ball? You've got to be kidding me." When Anquan Boldin leapt to catch it, John simply responded with a "Wow." Sitting on the bench, Lewis said, "That's a bold damn statement."
John Harbaugh On "The Late Show"
After Flacco's successful performance on "The Late Show" with David Letterman, the comedian couldn't get enough of the Ravens.
So he invited Harbaugh to the show. And once again, it went really well. Harbaugh is just a natural on camera, charismatic, quick-witted and funny.
Here are some of the highlights:
Letterman showed him an old picture of the two brothers:
"I've got the smile. [Jim's] got the scowl. See it?"
On if he was happy with how things went in the game:
"I liked the way it turned out. That was good. It started well, it finished well. There was that little thing in the middle that was a little distracting."
On his yelling at NFL officials during the blackout:"There was some concern about the restaurants after the game. New Orleans has a lot of good restaurants, Dave. We weren't sure about where to go."
On if he's talked to his brother since:"I have not. We have not had a conversation since. But we will – soon."
On if he needs to cheer up his brother:
"There's no consolation, there's no way that you console your brother. Anybody that has a brother knows that. You don't console your brother. It doesn't work."
On how he feels now:
"You do wake up thinking, 'Thank god you beat him.' That would have been a long life."
On his brother questioning the officiating:
"He did. He does that at times. I thought some of them were [OK]. Others I had a problem with. The ones against us I wasn't as happy with."
Then Letterman closes by calling Harbaugh the coach of the Baltimore "Raisins."
Jacoby On "Jimmy Kimmel Live"
There may not be another Raven oozing with as much personality as Jones.
He let it fly on "Jimmy Kimmel Live," including first coming on stage with a little dance capped off by his signature jackknife move.
Jones talked about how tired he was after his 108-yard kickoff return, how he wants to retire a Baltimore Raven and how he practices his touchdown dances in the mirror. He was also asked if he thought he should have won Super Bowl MVP.
"Joe Flacco deserves it, man," Jones said. "What that guy's been through and then, if you look at the postseason, 11 touchdowns and no INTs – sweet!"
Lastly, as a representative of ABC, Kimmel asked Jones if he would like a spot on "Dancing With The Stars."
Lewis And Phelps Shared A Moment
The most accomplished Olympian ever apparently cried as hard as he ever has after watching Super Bowl XLVII.
Yeah, Phelps is a Super Fan. And he's got mad love for Lewis, the man who helped light a fire under the swimmer and convinced him to come back for his final Olympics.
The two Baltimore sports icons shared a moment in the post-game locker room, caught on video by Yahoo! Sports.
Ngata Photobombed By Beyonce
Haloti Ngata was just trying to promote the release of Terrell Suggs' movie, "The Coalition" on DVD when he got photobombed.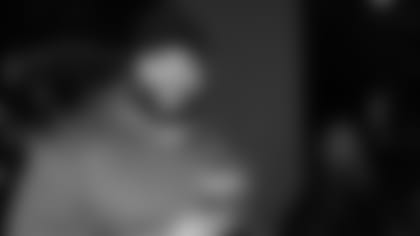 "That's right, even Queen B can photobomb," wrote Neha Prakash. "But when Beyonce photobombs, it's not just some awkward selfie or boring landscape shot — she only photobombs the best. Like here, with Baltimore Ravens defensive end Haloti Ngata just after he WON the Super Bowl."