Victory Over Bills Sends Ravens Soaring in Power Rankings
With Week 1 of the NFL regular season in the books, a lot of publications have put out their power rankings entering Week 2. After defeating the Bills in dominating fashion, 47-3, the Ravens are among those teams rapidly moving up the ladder, and in some cases into the Top 10.
"Joe Flacco likes his new receiving corps, and it's easy for a QB when he is facing no defensive resistance," Sporting News' Vinnie Iyer wrote. "Don't sleep on the Ravens' re-emergence."
Iyer has the Ravens making a massive jump, taking them from No. 21 to No. 9. Baltimore's victory clearly has made Iyer a believer, as he changed his tune big time from last week.
"Flacco seems rejuvenated thanks to the quietly quick trajectory of rookie passer Lamar Jackson behind him," Iyer wrote. "The defensive mojo continues, but the loss of cornerback Jimmy Smith for a near fourth of the season hurts. Coach John Harbaugh has yet another up-and-down team."
Iyer was definitely right about the defense keeping its mojo, but the secondary did do well in their first test without Smith. That group will get a tougher test Thursday night against Andy Dalton, A.J. Green and the Bengals.
SB Nation also had the Ravens on the move, slotting them into the No. 8 spot after having them at No. 17 the week before.
ESPN had the Ravens take a massive jump, too, raising the team from No. 21 last week, to No. 12 this week. In fact, the nine-spot improvement is the biggest jump any team had in ESPN's rankings.
"Michael Crabtree, Willie Snead IV and John Brown all signed with the Ravens and, on Sunday, all three caught a touchdown pass in their first game with the team," ESPN's Vincent Johnson wrote. "They're the first trio to each have a receiving touchdown in their first game with a team since three players did it with the Patriots in 2002."
Though some pundits thought the Ravens' massive victory over the Bills warranted a big jump, others didn't.
"Don't downplay this. The Ravens won by 44 points and absolutely buried the overmatched Bills," Verderame wrote. "Thursday night becomes intriguing."
Indeed, it looks like a lot of pundits will move Baltimore higher up in their rankings if the team is able to have another strong game. It seems that a few analysts believe the dominant nature of the Ravens' opening win may have just as much to do with Buffalo's struggles.
"They own No. 1 scoring D and No. 3 scoring offense," USA Today wrote. "But effort came vs. Buffalo."
USA Today did have the Ravens rise two spots from No. 17 to No. 15, but also have the Bills in the final No. 32 spot. Though the Washington Post's Mark Maske had the Ravens jump from No. 15 to No. 10, he was thinking along the same lines as USA Today.
"Are the Ravens that good or are the Bills that bad? It's probably a little bit of each," Maske wrote.
Yahoo Sports' Frank Schwab didn't have the Ravens making a big jump, from No. 13 to No. 12, but like Johnson, is buying into the team's passing attack being a real threat.
"How about we look at the new targets the Ravens got Flacco — Michael Crabtree, John Brown, Willie Snead — who all caught touchdowns on Sunday," Schwab wrote. "Maybe getting Flacco real pass catchers helps."
Finally, CBS Sports' John Breech doesn't do power rankings for every team in the NFL, but gives each a grade based off how they did that week.
It may not be as visually impressive as a list of rankings, but the Ravens came out of Breech's analysis very favorably, being the only group to score an A+.
"The only thing better than Flacco's performance was the play of Baltimore's defense," Breech wrote. "The Ravens limited Buffalo to just 153 yards, marking just the second time since 2012 that the Ravens have held a team under 155 yards."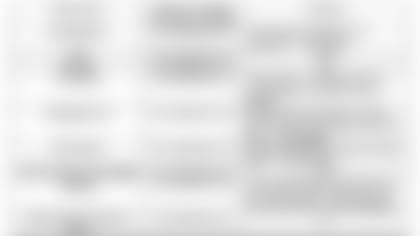 Dissecting How the Defense Stifled the Bills
The defense has gotten plenty of kudos for its play against the Bills, but what were the Ravens doing on the field to be successful?
Defensive Coordinator Wink Martindale, who had been Baltimore's linebackers coach before this year, brought a mix of aggressiveness and deception that Buffalo couldn't solve.
"If the iceberg the Bills could see was the preseason defensive tape from the Ravens, they crashed against the deeper scheme Martindale unloaded in his first game as the Ravens DC," Russell Street Report's Ken McKusick wrote.
Indeed, it was a near-perfect start for Martindale, who Ebony Bird's Chris Schisler wrote, "absolutely brought it." Martindale used a variety of looks on defense the Ravens hadn't been utilizing before, which clearly caught the Bills off guard.
One such alignment was an unorthodox spin a jumbo nickel package which involved using three down linemen, two outside linebackers and one inside linebacker. Nickel packages don't typically involve three linemen and three linebackers, and it's a look that McKusick believes Baltimore has sparingly used in the past, if at all. Against the Bills, the Ravens used it for nine snaps.
"The Bills gained just 15 yards on those nine plays (1.7 yards per play)," McKusick wrote. "Those included both McCoy's 12-yard run to begin the 2nd half and Tavon Young's second sack."
Martindale also wasn't afraid to ask players to do things they hadn't done previously under former Defensive Coordinator Dean Pees. One such player is safety Tony Jefferson, who Martindale had press man cover Bills tight end Jason Croom on the outside part of the field.
"Jefferson stayed with Croom stride for stride and the ball was overthrown," McKusick wrote. "This plays to a strength Tony demonstrated during his time in Arizona, but Pees rarely utilized that advantage last season."
It should also be noted that Martindale didn't totally revamp the game plan from what Pees was previously doing with the Ravens.
"Martindale was the Ravens' linebackers coach for more than a half-decade before earning the promotion to defensive coordinator this offseason," PennLive's Aaron Kasinitz wrote. "So, he knows his players, and he uses many schemes that his predecessor, Dean Pees, employed; Martindale just tweaked the system to give his players more options in particular situations."
One such tweak involved a wild look the Ravens used for three plays in which they lined up with no defensive linemen. Instead, Baltimore had all five of its outside linebackers on the field, with inside linebacker C.J. Mosley and five defensive backs.
Pees actually used a package similar to that in passing situations, but instead he had one defensive lineman on the field with five linebackers and a nickelback. McKusick referred to Martindale's version of the setup as "a more extreme version" of what Pees did.
"The results of those plays were a 3-yard sack by Tavon Young, Jefferson's interception, and Smith's 4-yard sack," McKusick wrote. "I'm going to go out on a limb and say we will see more of that package."
The Ravens also blitzed more than they did previously, especially from the secondary. Young, a slot cornerback, led Baltimore in sacks with two. While that trend probably won't continue, it looks like Martindale wants to use the speed and physicality of his secondary to go after the quarterback.
"Members of the secondary made use of the freedom first-year defensive coordinator Don Martindale provides his players, Weddle said," Kasinitz wrote. "They worked together to pick their spots to blitz and bother Bills quarterback Nathan Peterman."
By doing this, it adds a layer of deception the Ravens hope will continue to baffle opponents.
"I scored the Ravens for 10 deceptive pass rushes in 39 pass plays," McKusick wrote. "He called 24 individual blitzes from off the line of scrimmage. By comparison, Dean Pees averaged 7.6 blitzers per game in 2017 and Rex Ryan averaged 19.5 per game in 2006."
Pro Football Focus Highlights Multiple Ravens
PFF has been rating a lot of Ravens players highly this week, including cornerback Marlon Humphrey.
The second-year Alabama product was the highest-rated defender for the Ravens this week with a score of 89.9, which was good enough to earn him a spot on PFF's Gordon McGuinness' Week 1 NFL Team of the Week. He was the lone Raven to get selected.
"Humphrey was outstanding, allowing just two receptions for six yards from six targets, and came away with two pass breakups," McGuinness wrote.
Humphrey finished his day with two tackles, both of which were solos. As WNST's Luke Jones noted, "He'll have bigger challenges over the next few weeks, but the 2017 first-round pick was excellent against the Bills."
"Carr was targeted seven times in coverage against the Bills, allowing just two receptions for 24 yards including just two yards after the catch allowed," Mellor wrote. "He added in an interception and allowed just 0.13 yards per snap in coverage."
A couple members of the offense also fared well according to PFF, with quarterback Joe Flacco being among them.
"Flacco's adjusted completion percentage of 90.6 is the league's highest mark among signal-callers as he completed 25-of-34 attempts with one throw away, another batted at the line of scrimmage and four dropped balls," Mellor wrote.
Right guard Marshal Yanda had a standout performance in his first game action since breaking his ankle during Week 2 of the 2017 season, particularly in pass blocking situations.
"On 36 snaps in pass protection, Yanda did not allow a single pressure and recorded a solid 87.9 pass-blocking grade," Mellor wrote.
Buck Allen Excels Under the Radar
Much of the focus this offseason surrounding Baltimore's running backs was centered on the emergence of Alex Collins as a true lead running back. There was even some talk about third-string running back Kenneth Dixon, and what he could offer to the offense if healthy (he missed practice yesterday with an apparent knee injury suffered in Sunday's game).
Buck Allen, the Ravens' No. 2 running back, didn't get a lot of attention this offseason, but he was among those who did well against the Bills.
Allen finished with just 17 yards rushing, but averaged 4.3 yards per carry and scored a touchdown. He also hauled in a team-high five catches for 15 yards.
With Dixon not practicing, there's a chance Allen could see his role expand against the Bengals if the Ravens opt to not carry a third running back. If that situation plays out, the Ravens should still be in good shape, especially in short-yardage situations.
"At an ordinary 218 pounds, Buck Allen doesn't look the part of a short-yardage back, but he has a knack for getting to the desired mark," WNST's Luke Jones wrote. "He lined up as the fullback on his 1-yard touchdown in the third quarter and showed off a respectable Ray Lewis dance to boot."
NFL.com's Gregg Rosenthal named Baltimore's wide receivers among those that had a sneaky good Week 1. Not sure all three new wide receiver acquisitions scoring touchdowns is in any way sneaky, but the receivers definitely had a good week.