Baltimore RavensNeed 3 wins to reach 100 regular season victories. Baltimore's all-time regular season record is 97-95-1.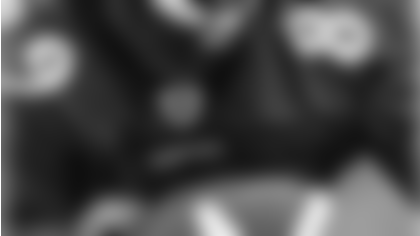 WR Mark Clayton Needs 38 receiving yards to reach 2,000 for his career. With 38 receptions, he will also attain the 200-grabs milestone. With 1 more 100-yard receiving game, Clayton will become the Ravens' all-time leader in that category. Currently, he and **Derrick Alexander are tied with 6 career "100s" with Baltimore.
TE Todd HeapHeap is 98 receiving yards away from reaching the 4,000-yard milestone. He currently boasts 3,902 receiving yards. He is also 39 yards shy of the 4,000-yard mark in combined yardage for his career. With 172 career points, Heap needs 28 points to become the 3rd Raven to eclipse the 200-point mark (Matt Stover and Jamal Lewis).
CB Chris McAlisterMcAlister needs 1 INT to reach 25 for his career. In Week 1 vs. Cincy, C-Mac picked off his 1st pass of the season, notching the 24th theft of his career. With 1 more, he'll tie LB Ray Lewis for 2nd all time in Ravens history.
RB Willis M GaheeWith 1,207 rushing yards in his Ravens career, he stands 304 yards shy of passing Byron "Bam" Morris for No. 4 on Baltimore's all-time list. The No. 2 spot is within McGahee's reach, too, as he is 895 away from Priest Holmes' 2,102 yards. McGahee needs 428 rushing yards to attain the 5,000-yard benchmark for his career.
S Ed ReedReed needs 1 more INT to reach 35 for his career. He also needs 120 INT return yards to hit 1,000, which would make him just the 9th player in NFL history to attain the milestone.
CB Samari RolleRolle needs 2 INTs to hit 30 for his career.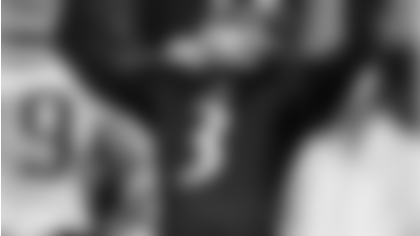 K Matt Stover**Entering 2008, having made 350 consecutive PATs, Stover needs to hit 22 more consecutive PATs to set an NFL record. Currently, Jason Elam (streak from 1993-2002) and newlyretired K Jeff Wilkins (streak from 1999-2007) hold the all-time record of 371 straight PATs made. Stover, the Ravens' all-time leader in games played, is 8 games away from reaching 200 in a Baltimore uniform. If he plays in the next 5 games, he'll extend his consecutive games streak to 100, good for No. 2 in team history (Peter Boulware, 111).
LB Terrell SuggsHas 45 career sacks, placing him 5 short of 50. He is 6 away from tying Michael McCrary for No. 2 on the team's all-time list.