Ramon Harewood became the first NFL player from the tiny island of Barbados to make it to – and win – the Super Bowl.
Now he's giving back to his home country.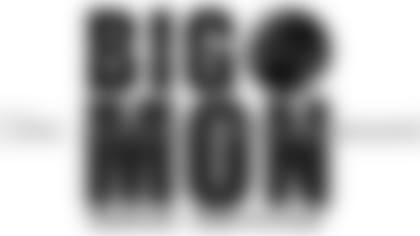 The second-year offensive lineman is in Barbados to launch the "Big Mon Elite Athlete Development Camp." It begins Saturday for children between the ages of 12 and 18.
"This is going to be great for the youth of Barbados," Harewood said.
"Barbadians don't have the typical avenue that most Americans are afforded in terms of opportunities to go to college and play sports and stuff like that. It's not where it needs to be. It's important for people to take interests in the kids. Hopefully, I can help these youngsters in any way and hopefully grow from there."
Harewood is bringing some of his friends with him, including wide receiver Torrey Smith, running back Ray Rice, cornerback Lardarius Webb and former Ravens wide receiver Anquan Boldin.
"It's a gratifying feeling to have the support of my teammates," Harewood said. "I've helped Ray at his camp before, and they all have a pretty good understanding of what I am trying to do, and I thank them a whole lot for that."
Harewood grew up in Barbados playing volleyball, cricket and rugby. He has only played football for seven years, but was an All-American at Morehouse College in Atlanta. He was recruited on full academic scholarship with hopes of becoming an engineer.
Harewood began last season as the Ravens' starting left guard and held that position for five games. He signed a one-year contract this offseason to remain with the team.