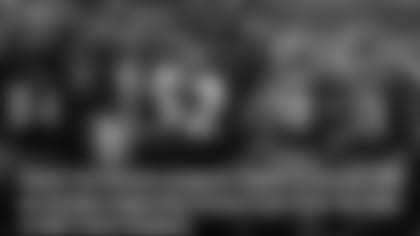 ](http://www.baltimoreravens.com/videos/videos/)
The Ravens (10-6) are 6.5-point favorites for Sunday's wild-card matchup with the Indianapolis Colts (11-5) at M&T Bank Stadium. 
While the Ravens are the favorites in the sportsbooks, they're still heading into the playoffs with an underdog mentality.
"Man even if we were the No. 1 seed we'd still feel like the underdogs," defensive end Pernell McPhee said. "We feel like we can go in with what we got and win a championship."
The 6.5-point spread hasn't moved since it opened Sunday night, signaling that the betting isn't favoring one side or the other. Even Ray Lewis' retirement news hasn't swayed the money.
In terms of getting to the Super Bowl, the Ravens are currently between 18-to-1 and 22-to-1 odds to get to New Orleans, depending on the betting outlet. That puts the Ravens in the middle of the pack for the 12 current playoff teams. 
The Ravens have made the playoffs in five straight seasons and won at least one playoff game in each of the last four years. The Ravens are 15-2 at home over the last two seasons, including the one playoff game.