The Ravens released highly-respected veteran cornerback Tavon Young Wednesday, clearing cap space a week before the start of free agency.
Young spent six years in Baltimore, endearing himself with his scrappiness on the field and perseverance off it.
Young suffered three different season-ending injuries, costing him all of his 2017 (knee) and 2019 (neck) campaigns and most of 2020 (knee). Those injuries derailed a career that looked so promising when Young signed what was then the richest contract for a slot cornerback following a breakout 2018 season.
Young showed tremendous determination to get back on the field in 2021 and played in all 17 games, including seven starts. In a secondary dealing with widespread injuries, Young grinded through his own injuries to log 35 tackles and one interception. He was honored as the team's Ed Block Courage Award recipient.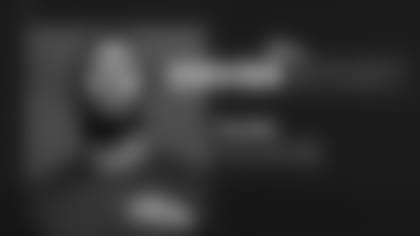 Cover Story: Tavon Young's Battle With the Injury Bug
Considering he missed three of his five NFL seasons with injuries, Young entered this year as a question mark. He's not only played in every game, but he's been one of the secondary's steadiest performers.
Over his four seasons played, Young logged 50 games, 24 starts, four interceptions, 16 passes defensed, four sacks and three fumble recoveries, including two returned for touchdowns in 2018.
Teammates and coaches called him a pit bull, a feisty slot corner from Temple who always played bigger than his 5-foot-9, 185-pound frame even if it meant sacrificing his body. He played like a Raven.
However, the Ravens are tight against the salary cap with a week until free agency. Releasing Young, 27, saves the Ravens about $5.85 million, per overthecap.com. With the retirement of left tackle Alejandro Villanueva saving $6 million, Baltimore now reportedly has about $17 million a week away from free agency.
The Ravens will look to restock their cornerback unit this offseason, as Marlon Humphrey and Marcus Peters are both coming back from season-ending injuries, Anthony Averett is a pending unrestricted free agent, and free agent Jimmy Smith could retire.
Young was the team's main slot cornerback, but Humphrey often stepped into that role and played well when Young was sidelined. Humphrey could see more time there if Baltimore adds another starting outside cornerback in the draft or free agency.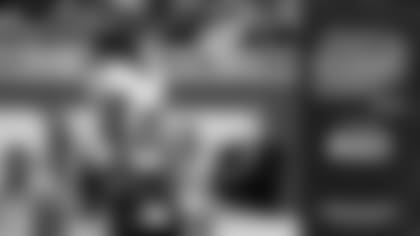 322: Tavon Young Stops By The Lounge
Baltimore Ravens CB Tavon Young talks about his multiple injury comebacks, his tumultuous game against the Colts, his role in the Ravens defense and going against the Los Angeles Chargers.