No matter where he lives, Kenny Young keeps every room spotless. Everything is in its place, every day.
Even when he is not chasing running backs, Young chases perfection.
"I definitely don't need a maid," Young said, laughing in the Ravens locker room. "It irks me when I see something out of place."
That drive for perfection has taken the rookie inside linebacker a long way, from his hometown in Boutte, La., to college at UCLA, to the Ravens, where Young's NFL career is off to a promising start.
The knee injury to inside linebacker C.J. Mosley early in Week 2 against the Cincinnati Bengals thrust Young into the starting lineup. He responded with seven tackles and several highlight plays, a fast-moving torpedo constantly flashing around the ball.
From the moment he arrived at rookie camp as a fourth-round pick, Young has impressed coaches with his nonstop motor, his ability to process information quickly, and his confidence. That is no surprise to Young's high school coach, J.T. Curtis, who is a Louisiana legend.
Curtis is coaching his 50th season at John Curtis Christian School in suburban New Orleans, and he has coached a dozen players who have reached the NFL, including Reggie Dupard and the late Joe McKnight.
Young's determination is what Curtis recalls most.
"Kenny always wanted to improve himself, no matter how well he played," Curtis said during a telephone interview. "I'm sure he had his kid moments like everybody else, but he was always focused, where he needed to be. He's got a great personality, a fun-loving guy. He doesn't walk around with a scowl on his face, like 'I'm the tough football player.' He enjoys life, but he always stays centered.
"If anybody had a reason not to be successful, it was Kenny. Kenny's background and family situation were difficult sometimes. He could've made excuses about it. He didn't."
Young lived in high school with the parents of his best friend, who took in Young several years earlier. According to a Los Angeles Times story in 2016, Young moved in with the parents of his friend, Amonte Brown, to lessen the financial burden on Young's biological mother.
Young chose not to talk in detail about his family background when asked it about it recently. When asked if he had a challenging childhood, Young gave a thoughtful answer.
"Were we rich?" Young said. "Depends on what you define as rich. There were a bunch of riches that were instilled inside of me that come from my grandparents, passed down to my parents, passed down to my extended family, as far as principles and your mindset, and how you should live. That right there is something money can't buy.
"As kids, when times were hard, I really can't remember me stressing about it. My parents did such a great job of not putting that type of stress on us."
By the time he was a high school senior, Young was clearly headed for a college football career. It had long been his dream to play for LSU, but when he visited UCLA, Young's plans changed.
"My horizons expanded," Young said. "I saw there was more out there for me. I made an overall choice, not to put my eggs in one basket. Football was going to be there, but it's going to end one day. The connections you make, the relationships you build, they all matter."
Young was a member of the debate team at UCLA, an extracurricular activity you won't find on the resume of most NFL inside linebackers. He said the experience has helped him communicate with teammates and feel at ease in a variety of settings.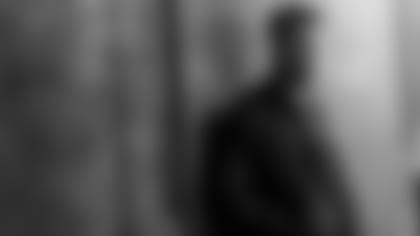 "I come from the woods in Louisiana," Young said. "I was naïve coming out of high school, didn't really know what I was getting into. The greatest thing for me coming out of high school was to go 2,000 miles away from Louisiana. To see California for the first time, I was like, 'Whoa! Man, this is insane.' Hollywood is not who I am, but to go to the beach, nice restaurants, meet dope people who want to see you succeed? It felt good to be around good energy. I think it was all meant for me to go there."
Young started four seasons at UCLA and thought he would be drafted no later than the second round. But watching the draft with family and friends in Louisiana, Young waited through two days and three rounds without hearing his name called. That is another reason he arrived in Baltimore so driven to succeed.
"When the first day went by and I wasn't drafted, I was like, 'OK, that's fair,'' Young said. "But when Day 2 went by? I was like, `Holy (crap).' They don't see it? They can't tell?
''I'm a huge competitor. Put competition and me in the same room? I love to be in that room. But it's OK. I'm in no greater place than where I am right now. I just think the stars aligned for me to be here in Baltimore, fourth-round, 122nd pick. I could've gone somewhere else, been drafted higher. But would I be happy? I'm happy here."
The Ravens are happy, too. Young has earned his playing time, and the coaching staff hopes he has just scratched the surface.
"He's a smart guy, so he doesn't get overwhelmed by a mistake," Ravens Head Coach John Harbaugh said. "He's not scared to make a mistake. He's willing to play fast even if he does make a mistake. And sometimes, some of the plays you see him making? He might not be perfectly where he's supposed to be, but that willingness to play fast overcomes it, and you go make a good football play."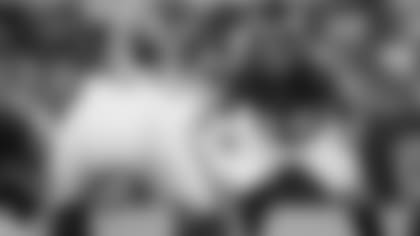 Asked if Young has the ability to be a three-down linebacker, Harbaugh did not hesitate.
"Absolutely," Harbaugh said. "He could be on the field all three downs now. The more he learns, obviously, the more he can do that. But, I would say he has that potential, yes."
Early in the third quarter against Cincinnati, Young exploded into the Bengals' backfield and dropped running back Joe Mixon for a two-yard loss. It was the kind of play that has earned Young the respect of his peers. Ravens veteran linebacker Terrell Suggs said he knew Young would respond to the challenge of filling in for Mosley. Why was Suggs, a 16-year veteran, so sure about Young?
"I just like that he's a young dog," Suggs said. "When you have a young dog that can run like he can run and just go, everything else can be corrected. We like you if you can just go and run and go make plays and go wreak havoc. Everything else can be coached. We like that kind of dog in him."
Young enjoys debate, but there is no arguing his NFL intentions. He wants to be a great player, not just a good one.
"People say all the time, 'The sky's the limit,'" Young said. "The sky's not the limit. There's another galaxy out there. If your mind can perceive that, you can push yourself even higher. That way, no matter where you land, you'll land somewhere great."
To Curtis, watching Young making an immediate impact with the Ravens is no surprise. It reminds him of when Young started high school. The coach figured Young's best was yet to come. Curtis still feels that way.
"I thought he'd be a second-round pick this year, athletically, intellectually, and when you looked at the intangibles," Curtis said. "I know there are probably a lot of scouts scratching their heads now saying, 'How did we miss?' And they need to be."