This is truly Ray Lewis' last ride. And there's no going back.
Lewis was asked if he might reconsider his decision to retire now that he and the Ravens are making an emotional playoff push.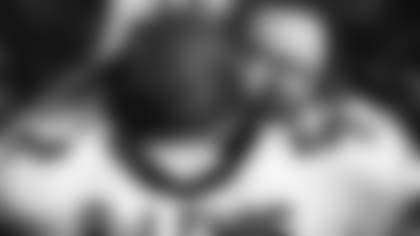 ](http://www.instagram.com/nfl)"I always said to myself that I would know when it's time. I knew that every sacrifice I made from the time I hurt myself was to get back to my team to make one last push."
Lewis always brushed off questions of retirement before breaking the news on Jan. 2. But now he's 100 percent positive that this is the time to leave.
"My kids are calling for daddy," Lewis said. "There's a great reward to see the sacrifice my babies have made for me and it's time that I sacrifice for them."
Teammates have tried to encourage Lewis to stay a little longer.
"I told him to stay a few more years," defensive tackle Arthur Jones said. "I think he could. But no one knows but him."
Lewis said he's "proud" that his last ride is still going.
The emotional build-up around Lewis' final game at M&T Bank Stadium, and the last "Squirrel Dance," have subsided. Quarterback Joe Flacco said Wednesday that it's not something players are thinking about when they're on the field anymore.
But there are still flashes of the significance of Lewis' departure to the team. After the divisional win in Denver, Lewis and running back Ray Rice shared a long embrace on the field. Lewis joked that Rice was squeezing him too hard, and that he had to ask to be let go.
"It's special. It's special," Lewis said. "Whenever it ends, then so be it."