Sam Koch and Morgan Cox walked into the Ravens locker room together, cut off a piece of tape and posted the brackets.
The 2012 Ravens Cornhole Federation (RCF) is back in action.
Defensive end Cory Redding brought cornhole (called bean bag toss in other circles) to the Ravens locker room in 2010, but the team's addiction to the game has transcended Redding's departure to Indianapolis.
Punter Sam Koch and long snapper Morgan Cox are still the best players in the locker room – by far.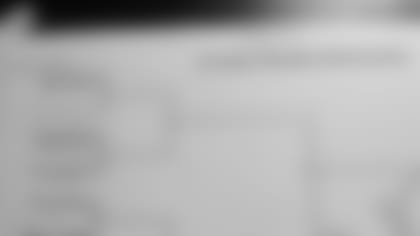 Former Ravens kicker Billy Cundiff was pretty good, and his replacement Justin Tucker is starting to be pretty strong. Koch and Cox are grooming him.
Koch (probably the single best player) and Cox are teamed up this year, which is incredibly unfair. After a random seeding process, they had a marquee matchup with Joe Flacco and Michael Oher (both quite good) in the first round. Koch and Cox smoked them, 21-4.
Koch and Cox took on Bryan Hall and Arthur Jones in a scrimmage. The special teams duo spotted them 15 points and still charged back to win.
"Just so much [free] time," Cox explained. [The specialists don't have as many practice and classroom obligations as their peers.]
Lardarius Webb and Bernard Pollard (named team "Butt Nekeds" because of Pollard's aversion to wearing clothing in the locker room) are another contender. But to be honest, they'll probably get crushed.
To keep up with the day-to-day dealings of the RCF, follow them @RavensCornhole. I'll keep you updated with who wins the doubles and soon-to-come singles tournament.
Also, I am officially extending a challenge to Koch to face me in mini-cornhole in my office.