It's been a while since the Randy Moss "One Clap" video went viral.
But this seems to be the appropriate time to dust it off.
When Moss returned to the Minnesota Vikings seven years after leaving the team that drafted him, he opened his first press conference with, "Pull your 84 jerseys out. I think this is gonna be a fun ride."
Now the Ravens have their own version of the story.
Brandon Stokley is coming back to Baltimore a whopping 11 years after leaving in 2002. The 1999 fourth-round pick will get his No. 80 jersey back too (it just happened to be available).
The signing prompted Ravens fans to sprint to their attics:
I can't think of a time when a player EVER returned to a team so long after flying the coop. When Stokley was last in Baltimore, "The Wire" had just debuted.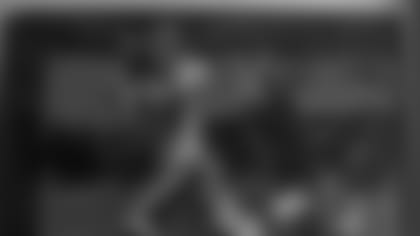 I still have very distinct memories of Stokley. I'd say he was a definite fan favorite.
He's perfect for Baltimore, a small, scrappy receiver who went to Louisiana-Lafayette and has turned it into a stunning 15-year career. That's almost as long as Ray Lewis (17 years).
The team still has memories too. There's a huge painting of Stokley catching the first touchdown in Super Bowl XXXV hanging in the Under Armour Performance Center. It's in the hallway leading to the building's grandest meeting room.
So enjoy this Baltimore. This kind of homecoming is rare.
And I can't wait to see your moth-eaten No. 80 jerseys at M&T Bank Stadium.