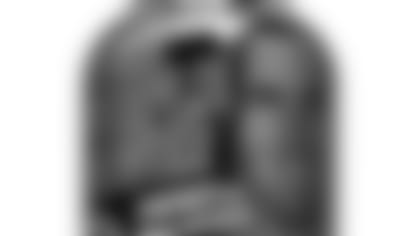 If you need more proof that Joe Flacco is not your typical Super Bowl MVP, he provided it last week.
We're not talking 5-Hour Energy, Red Bull, or Monster. We're talking about Purple Power Energy sold at Royal Farms, a mid-Atlantic convenience store and gas station.
It's stuff like this that keeps me laughing.
While other Super Bowl-winning quarterbacks often go big time, Joe hasn't deviated from his local roots with the energy drink. Let's go through the years to review others.
There's was Mother's Federal Hill Grille and the double smooch:
There was Pizza Hut and that sweet toppings backdrop:
There was 1st Mariner Bank, featuring a strangely orange-faced Flacco. By the way, I love this behind-the-scenes video from 1st Mariner Bank showing a nervous Flacco before shooting.
"This is totally embarrassing," he said. "I'm dull, I'm boring. I've got a dull voice and I've got to read this and be excited about it."
There was Al Packer's White Marsh Ford, where apparently Flacco sets the prices:
Now we've got the energy drink at Royal Farms.
I guess Joe should be given some props. At least he didn't end up dressed in a chicken suit like Haloti Ngata.