Baltimore, MD (October 10, 2016)– The Baltimore Ravens, United Way of Central Maryland and Verizon have teamed together to launch ***Character Playbook***TM, a digital learning initiative focused on youth character development and building healthy relationships. It will be implemented directly in schools throughout the Baltimore Metropolitan Area. This initiative was launched nationally during the 2016 NFL Draft and is powered by education technology leader EverFi, which works with more than 20,000 K-12 schools.
*Character Playbook *uses evidence-based strategies to educate students on how to cultivate and maintain healthy relationships during their critical middle school years. The digital course is comprised of six interactive, digital modules that cover key concepts around positive character development, social-emotional learning and building healthy relationships. Designed for students in grades seven through nine, the digital learning experience enables students to engage in true-to-life scenarios that include bystander intervention strategies and positive relationship examples.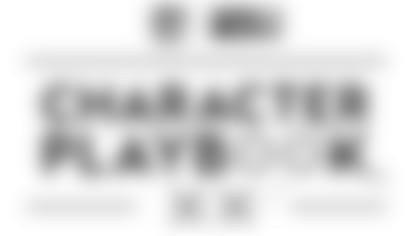 "The Baltimore Ravens are excited to be partnering with the United Way of Central Maryland and Verizon to launch the Character Playbook *program *in Baltimore-area schools," said Heather Darney, Director of Communications at the Baltimore Ravens. "This program reinforces our organization's commitment to supporting local youth by providing them with a program that promotes positive character development and emphasizes the importance of healthy relationships."
"United Way is focused on helping children be successful in school so they can go on to graduate high school," said Natalie Dixon, education program officer at United Way of Central Maryland. "This partnership with the Baltimore Ravens and Verizon strengthens the work we're already doing and demonstrates that when we all come together, we can be a powerful force for change."
"As a leader in the community, Verizon believes that we must use our resources and expertise to create innovative solutions that help the vulnerable in our society," said Roger Tang, Verizon Market President-Southeast. "Our support of the Character Playbook in the Baltimore area is in line with our mission to make an impact and address topics that are critical to middle school students' success across the region."
The launch event will take place at Maree Garnett Farring Elementary/Middle School on Monday, October 10 and will include current Baltimore Ravens players Sam Koch, Lardarius Webb and Alex Lewis. More than 250 students, district and city officials will attend the event.