The Ravens' locker room is a different place these days without Ray Lewis and Ed Reed. Much has been made about the void in leadership that has been created with the departure of the two stars.
But what about the physical changes inside the locker room? Who actually gets the lockers once occupied by the future Hall of Famers?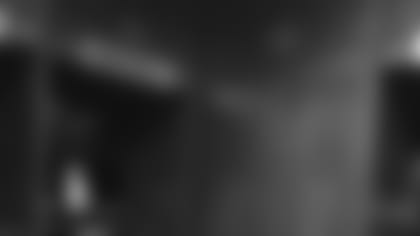 For Lewis' old spot, the answer is technically nobody.
Lewis' locker was in the corner next to Ray Rice and adjacent to an empty, boarded up locker. The equipment staff has now boarded up Lewis' old locker, and opened the locker that was previously unoccupied.
Veteran linebacker Jameel McClain has moved into the locker next to Lewis' spot, essentially taking over the corner "suite." At one point, Lewis used to have both lockers, but he went down to one in 2008. From that point, the locker that is now McClain's was boarded up.
While there are two lockers in corner, the space is too cramped to squeeze two players into that spot.
Lewis' locker went to a veteran who plays the same position, but Reed's spot went to a young player on the roster bubble. Tight end Alex Silvestro took over Reed's locker, which is in the back hallway of the room.
Unlike Lewis' corner spot in the middle of the room, Reed preferred to stay out of the spotlight where he could easily slip out sight. Most of the lockers around Reed went to young players fighting for a job, while Lewis' corner was filled with veterans like Rice, Michael Oher, Bryant McKinnie and Anquan Boldin.
It's a new look without the Nos. 52 or 20 nameplates in the room, but that's just part of the transition for the 2013 Ravens.