Do you believe in curses?
If so, you probably don't like the fact that Joe Flacco is on the cover of the latest issue of Sports Illustrated after his big-time divisional playoff performance in Denver.
The Sports Illustrated cover jinx dates way back. There's an entire Wikipedia page with notable instances of a player being featured on the cover and then struggling thereafter.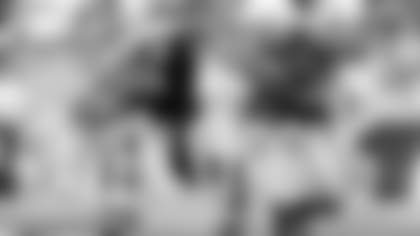 The most recent noted incident was on Nov. 13, when college quarterback Collin Klein was featured on the cover the week after his Kansas State reached No. 1 in the BCS standings for the first time in school history. The following Saturday, Kansas State was blown out by Baylor, 52-24.
Flacco was once before on the Sports Illustrated cover, and it didn't turn out so well.
It was after the Ravens beat down the Pittsburgh Steelers, 35-7, in Week 1 last season. Baltimore lost in Tennessee the next week, and Flacco was 15-for-32 for 197 yards, one touchdown and two interceptions.
Flacco saw the cover – which is special to this region and thus features different players in other areas of the country – via his (private) Instagram account, and was asked about whether he believes he's now cursed for Sunday's AFC championship in New England.
"Sure hope not," he said with a laugh. "It just depends on how we go play on Sunday. We'll see."
Head Coach John Harbaugh wasn't aware that Flacco made the cover and said, "That's cool."
"I'm not superstitious," he added. "I don't believe in that stuff."