Baltimore Ravens Bookmobile
About the Ravens Bookmobile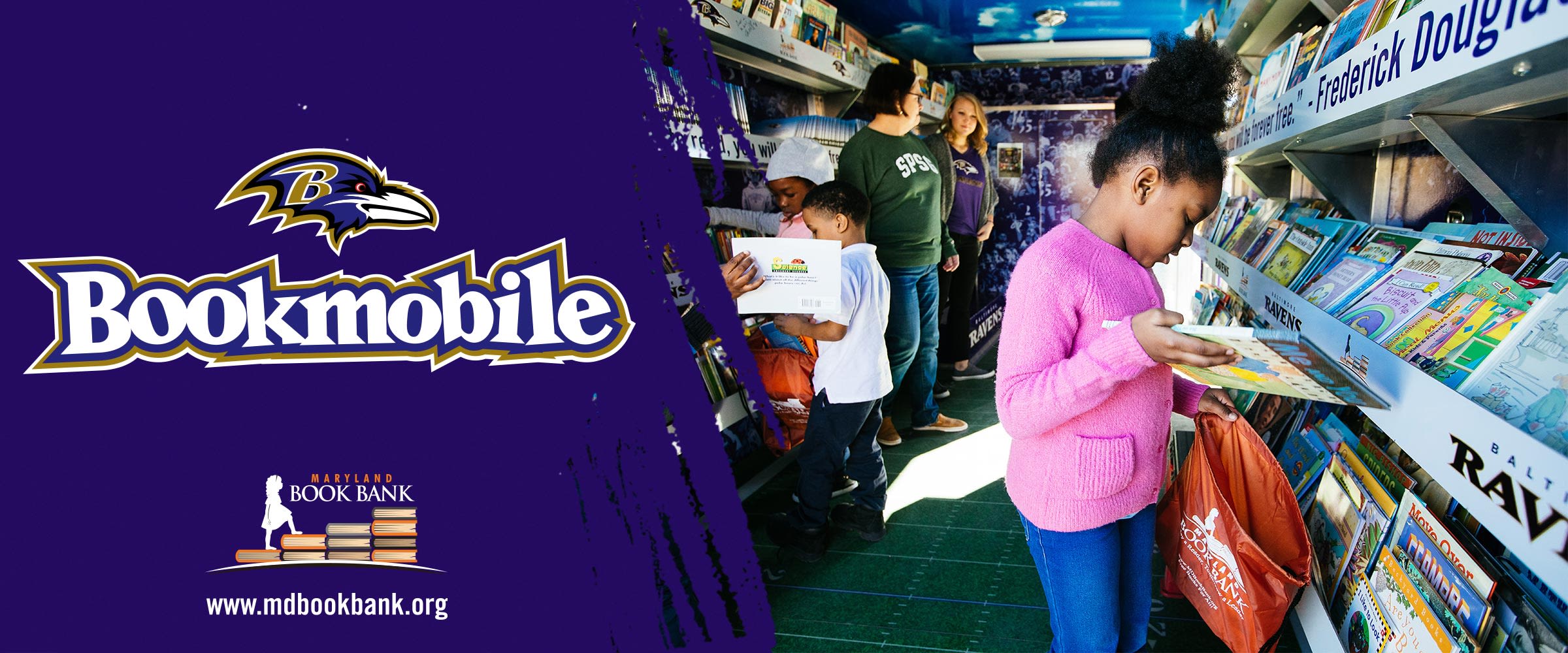 As an extension of the work currently executed by the Maryland Book Bank, the Ravens Bookmobile will deliver new and gently-used books to low-income children who may not otherwise have access to these resources. All books on the Bookmobile will be sorted according to grade level, so that students will have the opportunity to select books of their choice, with the hope of increasing interest and commitment to reading.
The Bookmobile continues the Ravens' long-standing commitment to supporting education and literacy. Last year, the Ravens unveiled a school library restoration at Charles Carroll Barrister Elementary #34 totaling over $200,000 in renovations. In addition to the more than $100,000 investment the Ravens made in the Bookmobile, the team also committed $25,000 to the Maryland Book Bank for upkeep and maintenance of the vehicle.
(For those interested in scheduling a visit from the Ravens Bookmobile, please contact the Maryland Book Bank at **bookbank@marylandbookbank.org** or visit their website at www.marylandbookbank.org/the-bookmobile.html.)
Poe's Road Trip to Ravens Gameday
The Ravens' commitment to literacy is further supported with the release of their new children's book entitled "Poe's Road Trip to Ravens Gameday." Published by Mascot Books, the book follows Poe's journey throughout the week as he visits various Maryland landmarks leading up to gameday at M&T Bank Stadium. Written by Poe, the children's book will be distributed for free on the Bookmobile to the students it serves.
Fans interested in purchasing the children's book can find it available at the Ravens Team Store at M&T Bank Stadium. Beginning Oct. 4, the book will be available online through retailers such as Amazon, Barnes & Noble and Books-A-Million. Proceeds from all book sales will benefit the Ravens Foundation and its dedication to supporting children's literacy in Maryland.