Baltimore Ravens Honor Rows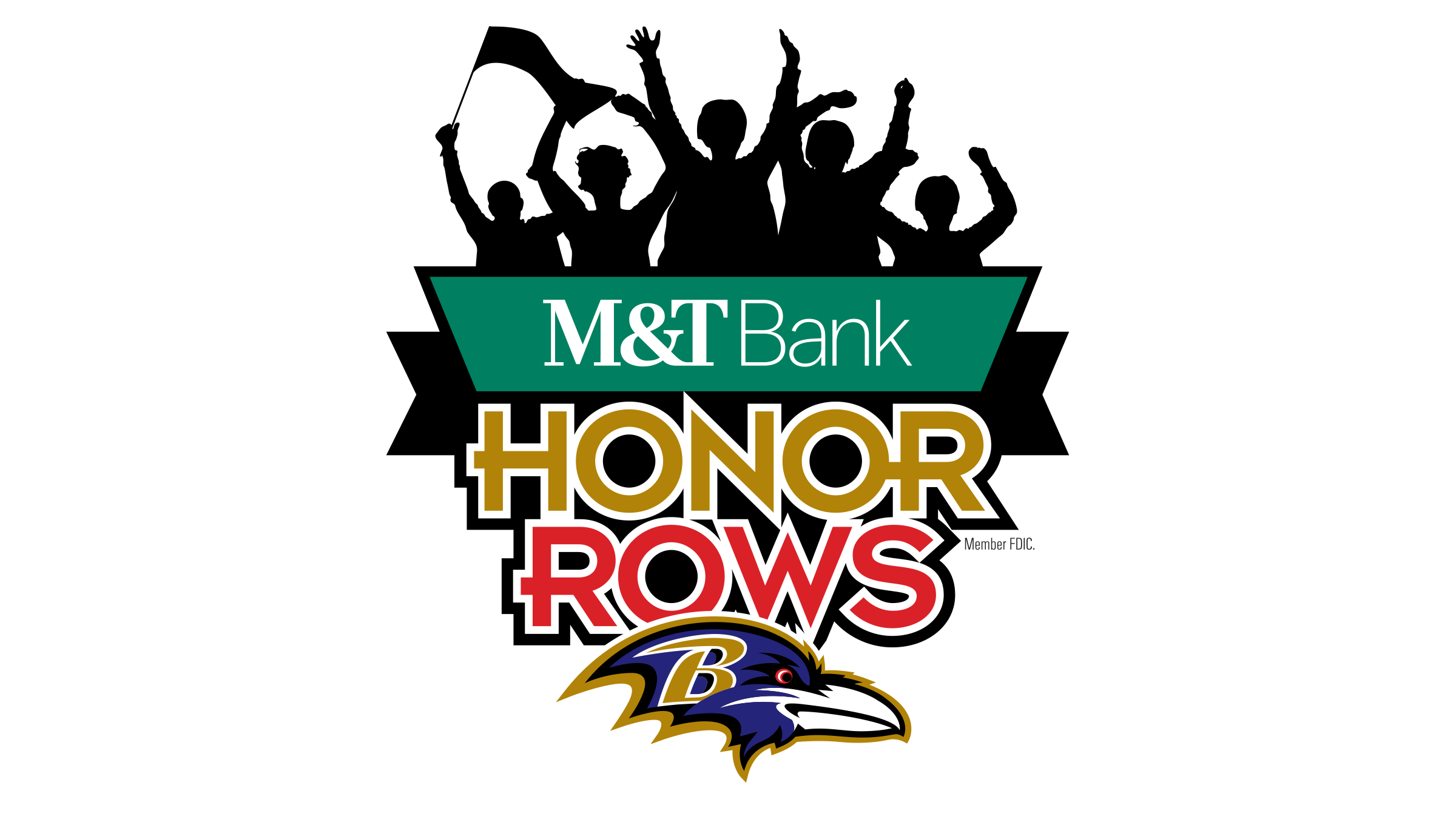 2022 Honor Rows Recipients
1. Adopt-a-Block (state of Maryland)
2. Baltimore Area Council, Boy Scouts of America (Baltimore City, and Anne Arundel, Baltimore, Carroll, Harford and Howard Counties)
3. Best Buddies in Maryland (state of Maryland)
4. Berlin Intermediate After-School Academy (Worcester County)
5. Boys Hope Girls Hope of Baltimore (Baltimore City and County)
6. Girl Scout Troops 3150 and 12046 (Charles County)
7. Level Up Inc. (Baltimore City and Cecil County)
8. Montgomery County Recreation, Youth Development (Montgomery County)
9. Old-Line 4-H Club (Harford County)
10. Volun-Teen (Baltimore City, and Baltimore, Cecil and Harford Counties)
11. Weave (state of Maryland)
The Baltimore Ravens, Governor's Office on Service and Volunteerism and M&T Bank invite you to learn more about the "Honor Rows" Program
Program Description
The Honor Rows program salutes youth groups who provide outstanding service to our communities. Honorees are selected by a panel of youth service leaders, with the assistance of Baltimore Ravens, the Governor's Office on Service and Volunteerism and M&T Bank staff, and will receive:
Up to 100 tickets per group to attend a Baltimore Ravens game at M&T Bank Stadium (groups must provide own transportation).
"Honor Rows" T-shirts (to be worn during the game).
Official in-game recognition of honorees on RavensVision.
Opportunity to be featured on a WBAL-TV telecast prior to each home game.
Selection Criteria
Honorees will be chosen based on one or more of the following guidelines:
The extent to which the group meets the need of the surrounding community.
The extent to which the group develops the leadership, personal and social skills of its members.
The involvement of at-risk youth, among the group's members and/or the community the group serves.
*Please Note – the group must be comprised of youth volunteers and not an adult group that works with youth. Organizations must demonstrate a strong commitment to servicing the needs of the local community to qualify for consideration.
For more information, contact Ravens Community Relations via email at ravens.community@ravens.nfl.net or by phone at 410-701-4000.