The Maryland Stadium Authority (MSA) and Ravens began designing their football stadium before they even had approval from the league and state to relocate the franchise from Cleveland.
"It was remarkably quick," said John Moag, the former Chairman of the Maryland Stadium Authority. "It's one of the quickest things I've ever seen accomplished."
The design of what is now known as M&T Bank Stadium took just about six months. That's quicker than some houses. Ground was broken in August of 1996 and completed in time for the 1998 season.
HOK, a global design, architecture, engineering and planning firm, drew up the stadium. Janet Marie Smith, who designed Oriole Park at Camden Yards, was also in on the creation. The stadium was modeled to be in the same style as its neighboring baseball stadium.
While the bowl doesn't allow as many sightlines as a baseball park, there are open notches in each corner of M&T Bank Stadium to provide scenic views of Baltimore.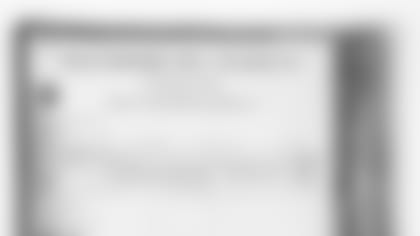 "Consistency was very important. We got that," Moag said. "There's no question that they did a good job of having it fit into its surroundings. It's an industrial area, the architecture clearly blended very well with everything else in the area."
Ravens Stadium at Camden Yards, as it was first named before PSINet became its first sponsor in 1999, is dramatically larger than the Orioles Park, however. At 1.6 million square feet, it's nearly double the size of its neighbor and standing 185 feet high, it's 35 feet taller. M&T Bank Stadium features 71,008 seats.
The stadium site was previously occupied by Wm. Knabe & Co. piano factory, which closed during The Great Depression. A stone mosaic of piano keys is on the sidewalk on the southwest corner of the stadium, honoring the company's legacy.
Last year, the Ravens and MSA earned the LEED-certified "Gold" designation for M&T Bank Stadium from the U.S. Green Building Council (USGBC) making it the first existing outdoor professional sports facility in the United States to receive USGBC's Gold rating.